March is one of those in-between months. For many of us, it's a transition month from winter to spring. That makes it one of my favorites — snowstorms give way to thunderstorms, daylight hours are getting longer, and there are those wonderful days you can smell spring in the air.
But this change of seasons isn't the only reason to celebrate March. Here are some special family-friendly holidays and events you and your kids can celebrate this month:
MARCH 1: NATIONAL PANCAKE DAY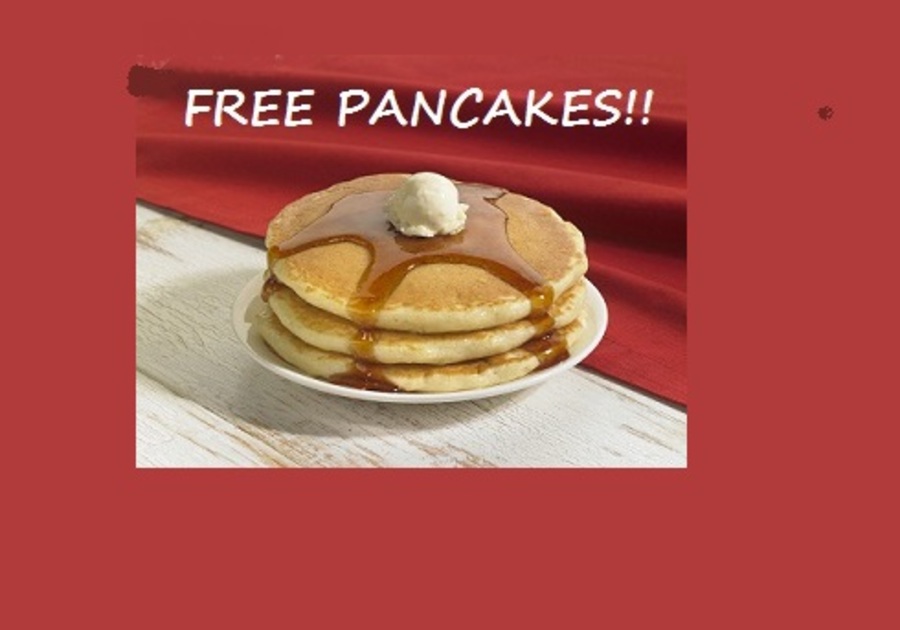 Celebrate with FREE pancakes at IHOP or stay at home and make your own with our delicious recipes HERE.
---
MARCH 2: READ ACROSS AMERICA DAY & HAPPY BIRTHDAY, DR. SEUSS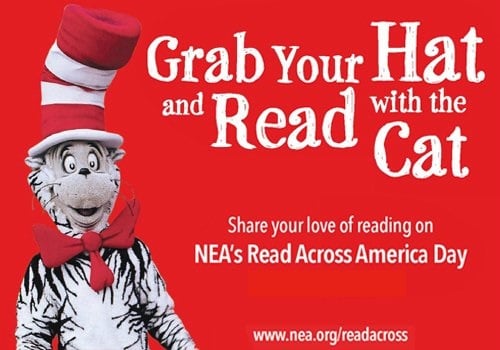 "You're never too old, too wacky, too wild,
to pick up a book and read with a child."
Millions of children have learned to read through the creative genius of Dr. Seuss. So it makes sense that the National Education Association (NEA) would choose Dr. Seuss's Birthday (March 2) as Read Across America Day, a celebration of literacy to encourage and motivate children to get excited about reading.
Reading daily with a child does require parents, older siblings, and other caring adults to add yet another hat to the many they already wear in caring for and raising a child. But by adding the reading hat to your collection, you also add great rewards:
Children who are read to at home have a higher success rate in school.
Children who read frequently develop stronger reading skills.
Families who read together for 20 minutes per day get over 120 hours of extra bonding time each year.
You can celebrate by visiting your local library or book store and reading together as a family. Need some book suggestions? Since it's Dr. Seuss' birthday, curl up with one of his books!
Click HERE for a list of favorite Dr. Seuss stories, categorized by age.
HAVE A PARTY!! Read a book, make a craft and eat some wacky treats to celebrate Dr. Seuss Day!
---
MARCH 6 & 7: PURIM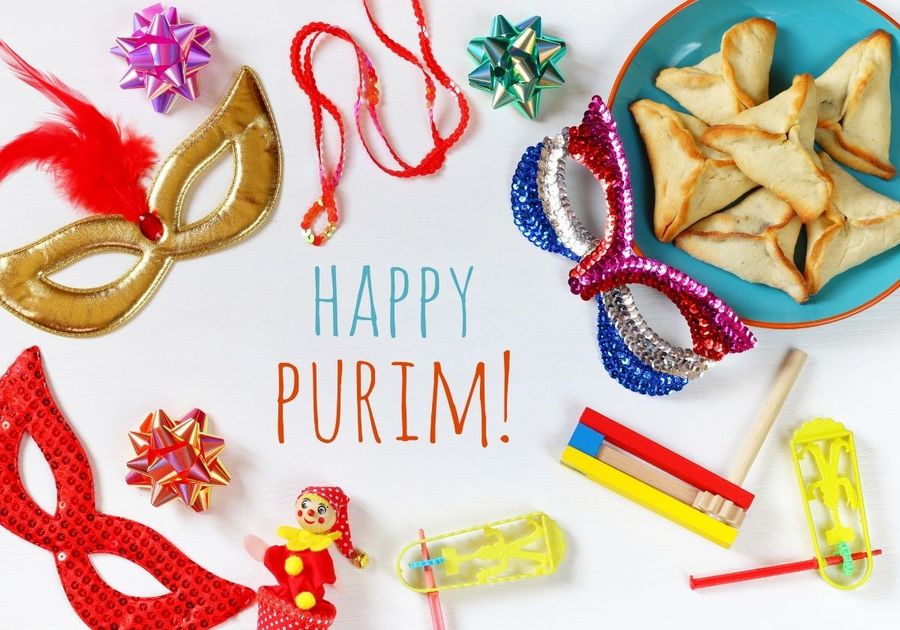 The holiday of Purim is exuberant, colorful, and full of pure joy. Purim is celebrated every year on the 14th day of the Hebrew month of Adar. For 2023, it begins at sundown on Monday, March 6, and lasts until sundown on Tuesday, March7. According to the Book of Esther in the Bible, Queen Esther and her uncle, Mordecai, foiled wicked Haman's plans to kill all the Jews. Purim celebrates this event with feasting and merriment. Often described as "Jewish Halloween," it is customary for Jews to dress up in costume to allude to the miracle of the holiday. Even if your family does not celebrate this holiday, it's fun and educational to learn why others do.
Want to know more about Purim?
Watch this 5 minute video for an intro to this Jewish holiday:
There are four observances of Purim:
Hear the Megillah, the complete story of how Mordecai and Queen Esther saved the Jewish people from the hands of the wicked Haman. You can also read the book of Ester in the Bible which tells this story. The story is read twice, once at night and a second time on Purim Day. It is customary to make noise with graggers and boo Haman when his name is read. Some people write Haman on the soles of their shoes and stomp their feet each time his name is read.
Give gifts of food to friends. The gifts should include at least two different types of food such as Hamentashen cookies and juice. Kids love this holiday because they get to dress up in their favorite costumes to deliver the gifts.
Give Tzedekah (money or charity) to two or more poor people, or put two or more coins into the donation box of a favorite charity.
Eat and rejoice! Partake in a big meal with family and friends, sing songs, tell the story of Purim, and celebrate!
Click for the recipe for HAMENTASHEN COOKIES.
Click for directions to make a PLASTIC CUP GRAGGER OR NOISE MAKER.
---
MARCH 7: NATIONAL UNPLUGGING DAY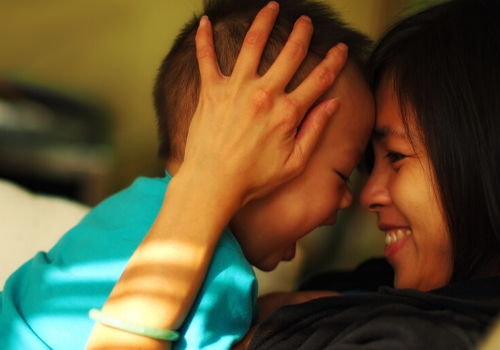 Read a book. Meditate. Go for a walk in the woods. Spend some time as a family completely tech-free.
Edible Treasure Hunt: After filling the house with the wonderful aroma of home baked cookies, cupcakes or other treats, hide the edible treasure! Place clues around the house that will keep them on their toes and intrigued. The clues can be easy or hard depending on the age of your hunters and the number of clues you leave will determine how long they will be occupied. Plundering the treasure will be a sweet reward for all their hard work!

Tell Me: Fill a jar with strips of rolled up paper on which you have written various "tell me" statements: tell me your favorite color, tell me your favorite book, tell me who you would most like to meet, tell me your favorite memory, etc. Pass the jar, pick one and answer to learn some interesting, and sometimes surprising, things you might not know about each other!

Board vs Bored: Games are perfect for when you're cooped up indoors. Board games, charades, duck duck goose – figure out what will keep everyone entertained for a good while, and get silly! One of our favorites is RummiKub. Not only is it tons of fun, it's also perfect for teaching and reinforcing math skills!

Time Travel: Go through old photo albums, digital camera archives and other pieces of nostalgia you have on hand. Don't limit this to photos of your kids when they were younger, but show them your wedding pictures, what you looked like when you were a kid, or even their grandparents. It'll open their eyes to a different world, lead to lots of questions and best of all, pass on some family history.
This would be an excellent time to practice good interpersonal skills. Click HERE for some tips to easily help them improve their social interactions.
---
MARCH 8: INTERNATIONAL WOMEN'S DAY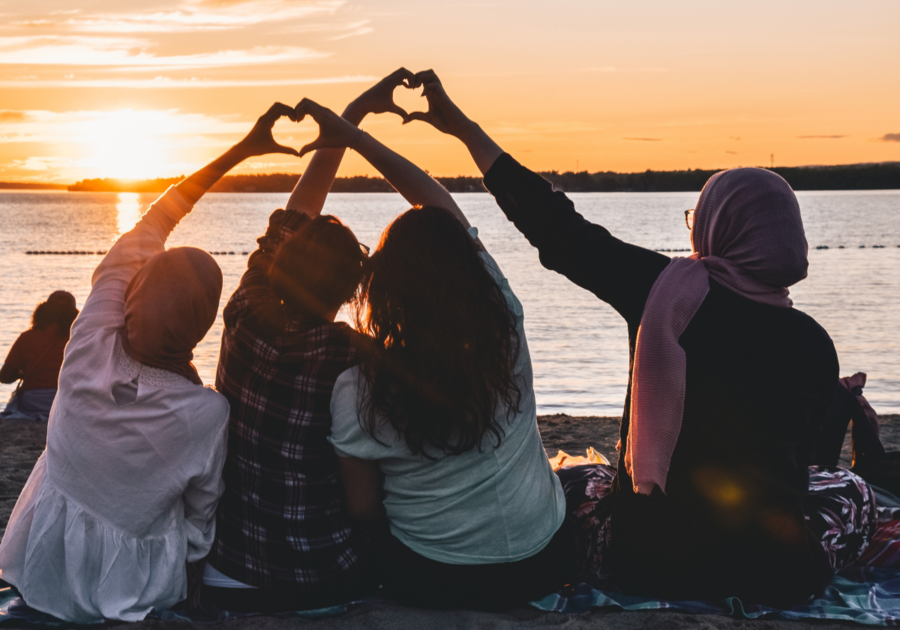 International Women's Day is a global day to celebrate the social, economic, cultural, and political achievements of women. Mark the day by celebrating women's achievements and raising awareness about women's equality. March is also Women's History Month
---
MARCH 9: NATIONAL POPCORN LOVER'S DAY ( the second Thursday in March)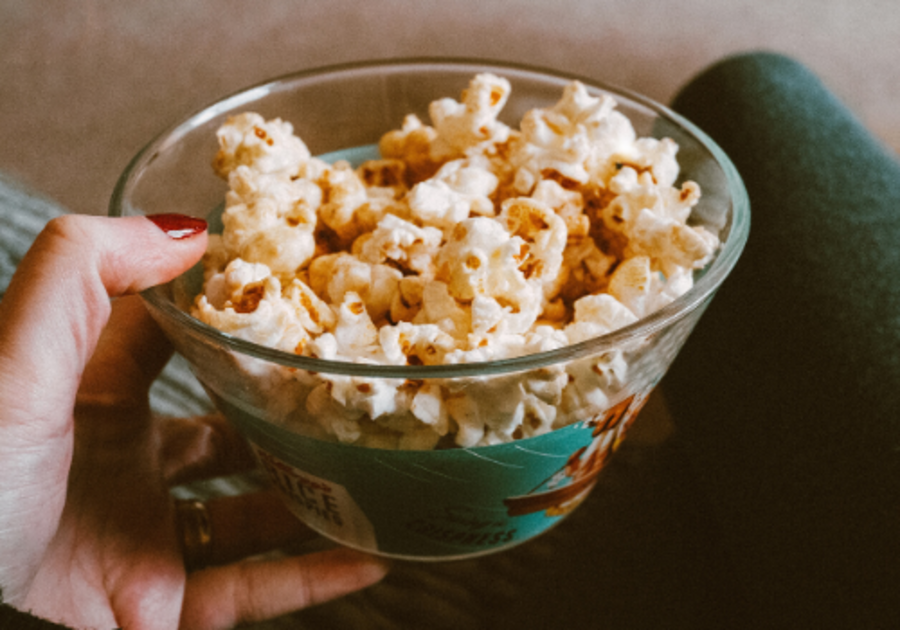 Nothing says movie night more than popcorn! There's basic popcorn with butter, of course, but that can be so booorrriing. Instead, my family likes to experiment with flavorings or mix in a sweet treat. Some of our favorites are Pizza Pop, Snickerdoodle, Ranch, French Onion and Chili Cheese. To see these recipes and more CLICK HERE.
---
MARCH 11: NATIONAL JOHNNY APPLESEED DAY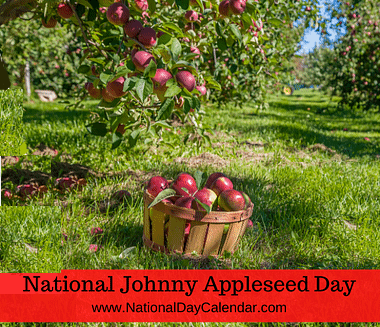 Today, we remember a man who made apple (and pear) trees bloom across the nation. The day celebrates a kindly legend who lived by sage teachings and labored to bring the shade of fruit trees across much of the United States. From books to treats to outdoor fun, for 4 delightful ways to celebrate with your kids, CLICK HERE.
---
MARCH 12: DAYLIGHT SAVINGS TIME (2nd Sunday in March)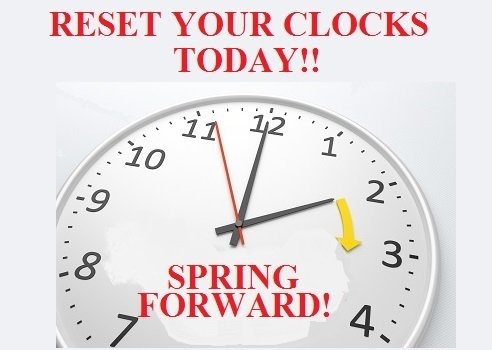 It's time to spring forward! That means you set your clocks ahead an hour, which means the sun sets at a later hour, which means ... summer is on its way! Click HERE to learn 4 more important things to do today.
---
MARCH 14: PI DAY and we have more than 3.14 ways to celebrate!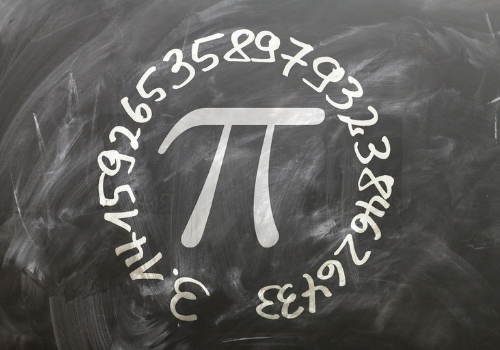 Today is Pi Day! Pi Day is celebrated on March 14th ... or 3/14 ... or 3.14, the first three digits of Pi! Need another reason to celebrate March 14? It also happens to be Albert Einstein's birthday. Even if math isn't your thing, CLICK HERE for 4 easy, fun and actually educational ways to celebrate with your kids.
(There's pie involved, see what I did there)
---
MARCH 17: EVERYONE IS IRISH ON ST. PATRICK'S DAY!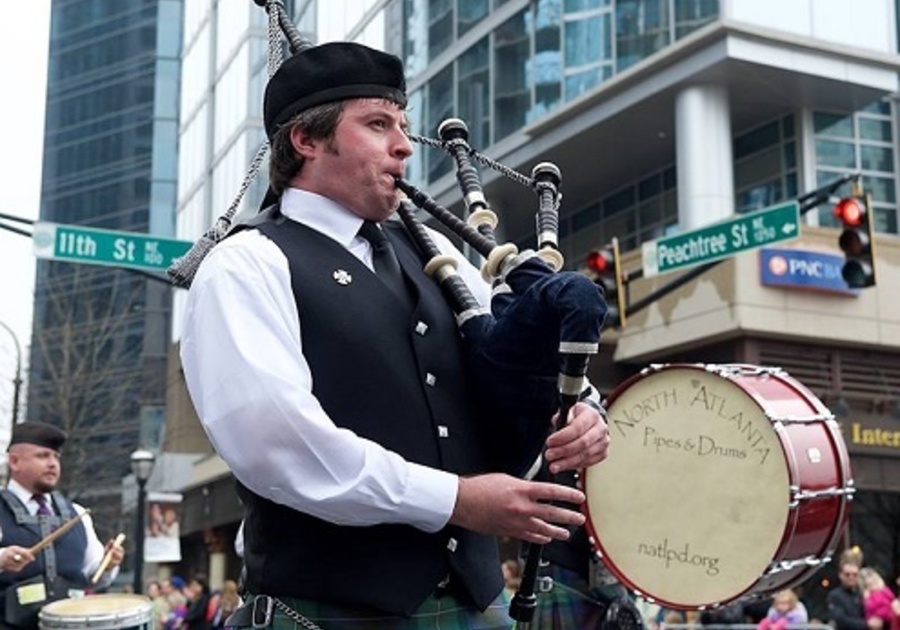 Read our 18 WAYS TO CELEBRATE ST PATRICK'S DAY WITH KIDS and don't forget to wear green today!
If you are going to a parade or staying home, we have the perfect St. Patrick's Day meal to celebrate:
MARCH 18: NATIONAL SLOPPY JOE DAY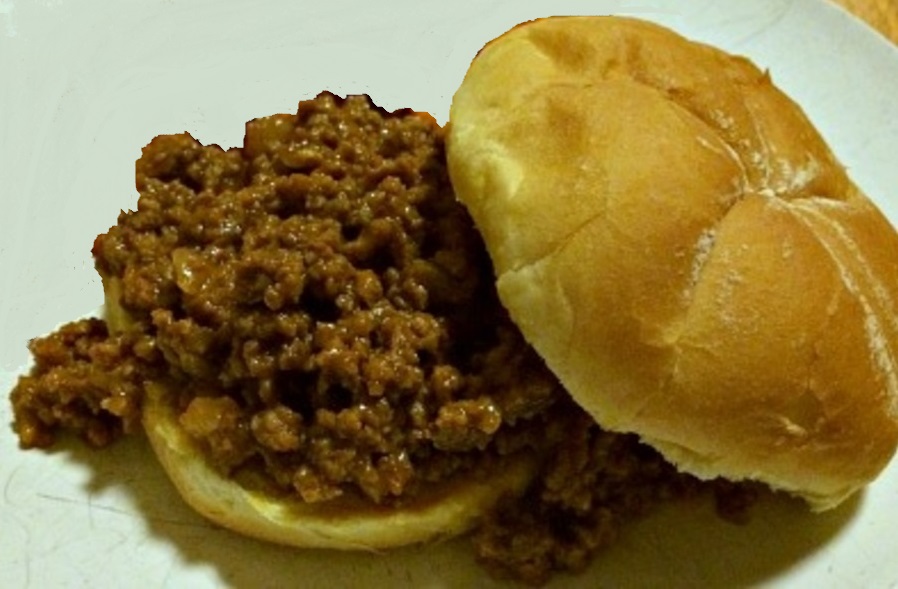 These Sloppy Joes are not only kid-pleasers, but also easy to make. There is a good chance that you have most of these ingredients on hand already.
Ingredients:
1 pound ground beef or turkey
1 onion, chopped
1 tbsp white vinegar
1 tbsp Worcestershire sauce
1 tsp yellow mustard
3/4 cup ketchup
1 tsp brown sugar
4-5 rolls
Butter for rolls
Directions:
Over medium-high heat, brown the ground beef; once fully cooked drain off the fat.
Add chopped onion to the pan with ground beef and sauté for an additional 3 to 4 minutes or until onion starts to soften.
Next add vinegar, Worcestershire sauce, mustard, ketchup and brown sugar - stir until combined. Bring to a simmer.
Simmer over medium-low heat for approximately 30 minutes, stirring often.
In a separate pan, grill buttered rolls until golden brown.
Scoop meat on grilled buttered roll and serve hot with extra napkins!
---
Oh, happy day. Watch the National Geographic video above to learn about equinoxes.
---
MARCH 21: HAPPY NOWRUZ
Nowruz means "new day" and takes place on the first day of spring. Nowruz begins at the moment of the vernal equinox when the earth is tilted so that there is an equal number of hours in the day and at night. This is the first day of the New Year in Iran and other countries with a Persian cultural influence, such as Afghanistan, Iraq, and India. More than 300 million people in the world celebrate Nowruz.
In Iran, where the holiday originated more than 3,000 years ago, people shop for gifts, spring clean their homes, and buy new clothes to prepare for the holiday. Families wish each other Nowruz mobarak or a happy Nowruz, and adults give money to the children in the family. After a delicious meal of sabzi-polo māhi (fried fish served with a garlic and herb infused pilaf), people visit relatives and friends, bring them gifts, and wish them a happy new year.
Here is a closer look at the Nowruz festivals in Iran:
Chāhārshanbeh Surī
Iranians celebrate Chāhārshanbeh Surī, Red Wednesday, a bonfire festival on the last Wednesday evening of the year. People light a bonfire and jump over it, asking the fire to keep them healthy during the year by chanting zardi-e man be to, sorkhi-e to be man (literally, "my yellowness to you, your redness to me"). This is based on an ancient belief that fire is a purifying element.
In the hours leading up to Nowruz, street performers can be seen walking about, counting the hours and minutes until the new year.
Sofreh-ye Haft Seen
The most recognizable aspect of Nowruz is the Sofreh-ye Haft Seen (The Seven S-Spread). The sofreh itself is a patterned fabric and symbolic items that are believed to bring good luck, health, and prosperity are arranged on it. You will usually see a mirror, votives, sweets, colored eggs, flowers (tulips and hyacinth), and goldfish.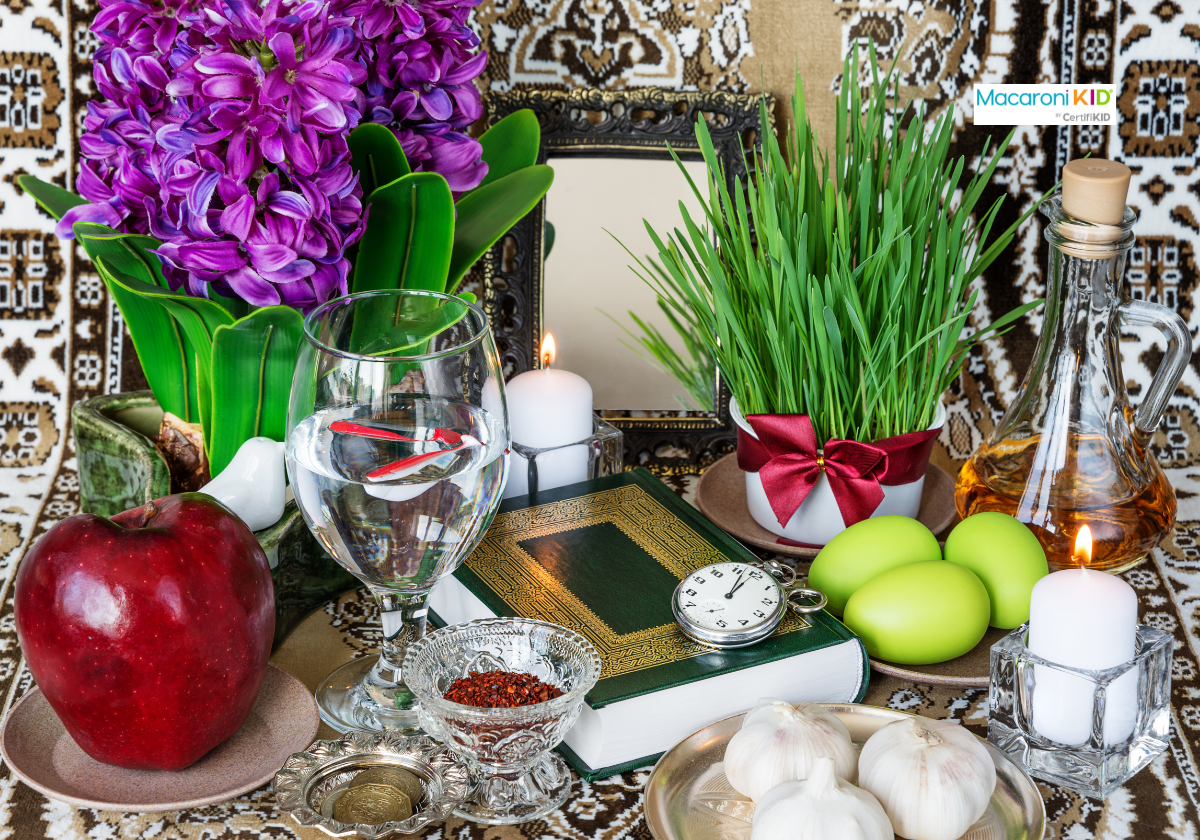 The seven (haft) most important symbolic items are those that begin with the letter "s" (seen), hence its name, Sofreh-ye Haft Seen. These items are sprouted greens (sabzeh), apples (seeb), garlic (seer), coins (sekeh), vinegar (serkeh), sumac (somaq), and germinated wheat-sprout (samanu). A plate of mixed green herbs (sabzi), walnuts, and goat cheese can complete the Sofreh-ye Haft Seen and is eaten as a light snack after the new year has begun.
Families gather around the Sofreh-ye Haft Seen and read famous poems, passages from the famous epic, the Shāhnāmeh (Book of Kings), or verses from the Qurān. As the new year approaches, the countdown begins.
Sizdeh be dar
It is generally considered unlucky to stay indoors on the 13th day of the new year, so families will gather together at a park and picnic the whole day. People will bring whole meals or beef-cutlet sandwiches to enjoy with tea, mixed dried fruits and nuts (ajeel), and fresh fruits. Adults play popular card and board games such as pasur (a fishing card game) and takht-e nard (backgammon) while children play soccer. Usually, before families return home, they will toss the sprouted greens (sabzeh) into a nearby body of water and release goldfish.
---
MARCH 21: WORLD DOWN SYNDROME DAY
World Down Syndrome Day is observed the 21st day of the 3rd month each year to signify the uniqueness of the triplication (trisomy) of the 21st chromosome causing Down syndrome. On this day, people with Down syndrome along with their families and friends participate in activities and events to raise public awareness and advocate for people with Down syndrome. You can start at home by helping your child learn to embrace differences in all.
---
MARCH 21: NATIONAL SINGLE PARENT'S DAY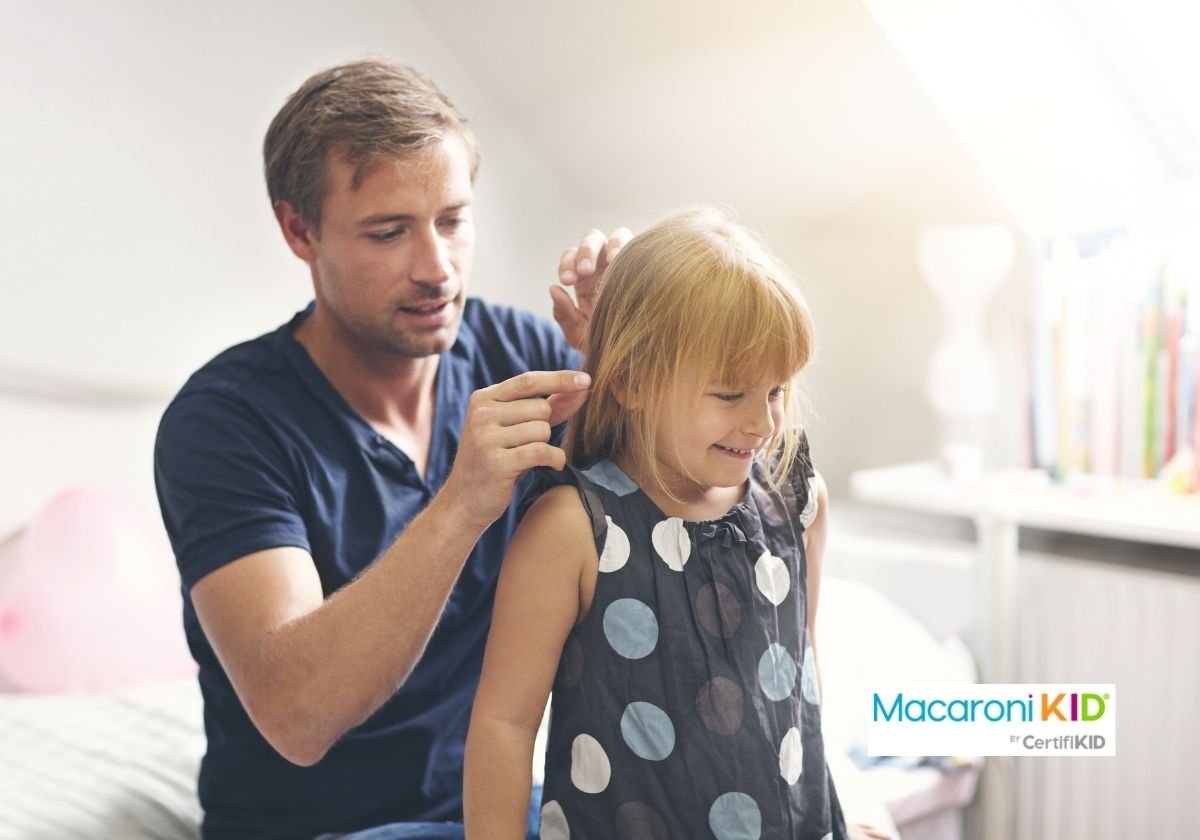 Support a single parent today! How? Let them know you see how many self-sacrifices they make for their kids. Bring them a meal. Offer childcare. Listen, so they know they're not alone.
---
MARCH 22-April 21: RAMADAN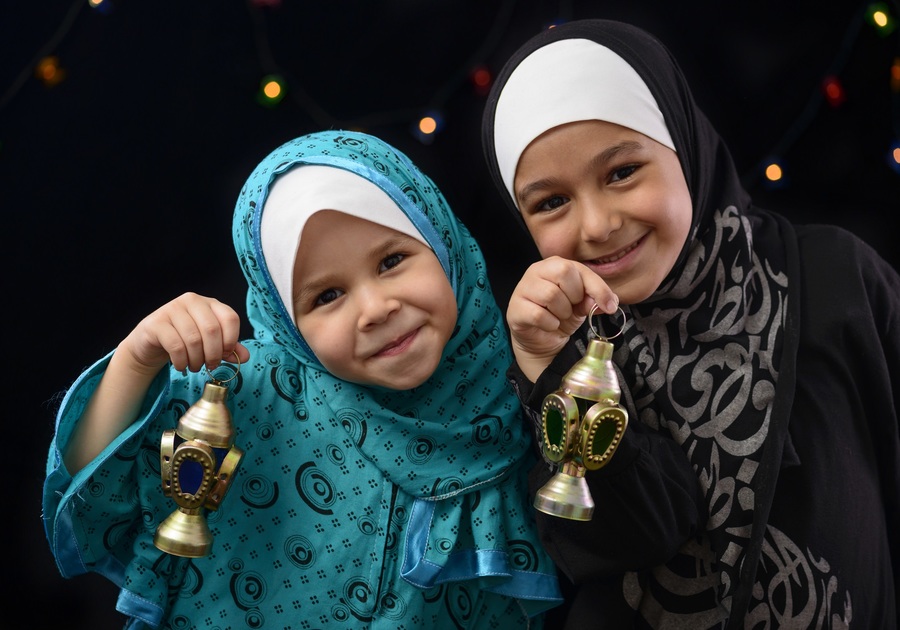 Ramadan is observed worldwide as a month of prayer, reflection, community, and fasting from sunrise to sunset. Ramadan lasts about a month, from one sighting of the crescent moon to the next. Even if your family does not celebrate this holiday, it's fun and educational to learn why others do. Learn WHAT IS RAMADAN AND 5 WAYS TO CELEBRATE WITH KIDS through books, movies, crafts, and food!
---
MARCH 29: NATIONAL MOM & POP BUSINESS OWNERS DAY

National Mom & Pop Business Owners Day is an opportunity to celebrate the family-owned businesses that make communities diverse and vibrant. These are the small businesses that might not make the news often, but are creating jobs, reinvesting in our community, and supporting local nonprofits and initiatives. Support your favorite mom and pop business today!
Remember: Advertising by local businesses is what enables us to provide Macaroni Kid to families every week at no charge. When you support a small business, you are supporting your locally owned Macaroni Kid also! Below, please find a list of local businesses that have supported us. We hope you will support them also!
Autrey Mill Nature Preserve
British Swim School Johns Creek & Suwanee
Code Ninjas Suwanee
Club SciKidz
Crave Pie Downtown Duluth
Go With It Farm
Gwinnett Lacrosse Academy
i9 Sports North Gwinnett
Johns Creek Books & Gifts
Kids4Coding
Southeastern Railway Museum
Threaded From Heaven
Tiny Towne
Treetop Quest
---
MARCH 30: NATIONAL WALK IN THE PARK DAY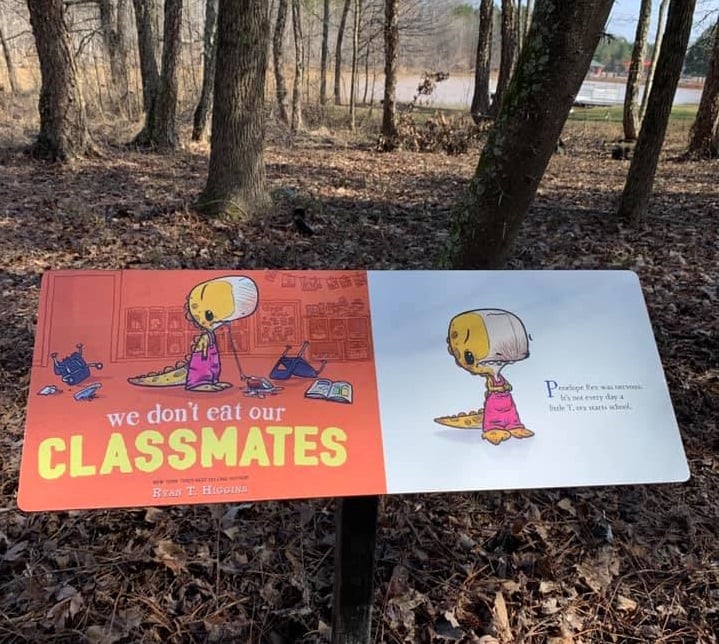 Visit one of our local city or county parks or take a walk on one of the many beautiful local trails.
The City of Johns Creek has completed installation of a StoryWalk in Shakerag Park!
A children's StoryWalk is mounted on signs along a walking path, so that kids and their families can read the story as they walk the path. This concept was developed by a woman in Vermont who wanted to encourage childhood literacy and physical movement. The book featured at Shakerag Park is "We Don't Eat Our Classmates" by Ryan Higgins.
Children (and adults) are free to enjoy the StoryWalk as they take a walk along the path at Shakerag Park!
Stay in the KNOW - Sign up for our FREE weekly newsletter HERE!
Receive information about family-friendly events in/around Duluth, Norcross, Suwanee, Johns Creek, Peachtree Corners & beyond.
Have an event you'd like submitted to our calendar for consideration? Submit an event HERE.
Want to tell over 10,000 families in this area about your business?
Email beckys@macaronikid.com for advertising information.
Tell a friend about DNJC MK! More subscribers help us get more fun Giveaways from our sponsors for your family!
Don't forget to be social with us on Facebook, Twitter & Instagram.
---