What is Ramadan?
Ramadan is the ninth month of the Islamic calendar, which is a lunar calendar, meaning it is based on the moon. Ramadan begins each year when the first sliver of the crescent moon (waxing crescent moon following a new moon) appears in the ninth month. In 2022, Ramadan will be celebrated from April 2 until May 1. The 1.6 billion Muslims around the world believe Ramadan is the holiest month in the year , when the Qur'an, the holy book of Islam, was revealed to the prophet Muhammad.
How is it celebrated?
Ramadan is a special time for reflection and prayer. Muslims celebrate Ramadan by fasting from sunrise until sunset. Fasting literally means "to refrain" – and not only is it abstaining from food and drink but also actions such as smoking cigarettes, talking about others behind their backs, or using foul language. Fasting allows them to focus on other things, such as their faith, prayer, and doing good deeds for others. Fasting is one of the five "pillars of Islam." The others being the declaration of faith, daily prayer, alms-giving, and the pilgrimage to Mecca.
At the end of the day, Muslims break their fast with a special meal called the iftar. This meal usually begins with the ritual eating of a date, which is a fruit the Prophet Muhammad is said to have eaten. Traditionally, the evening meal is a special time to visit with family and friends. Some families also exchange gifts when they get together. In the morning, fasting begins again.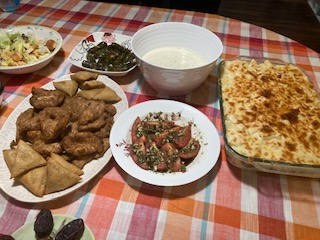 Eid-Ul-Fitr Feast
At the end of the month, Ramadan comes to a close with the feast of Eid-Ul-Fitr (English: "Feast of Fast Breaking"). Eid-Ul-Fitr is celebrated for 1-3 days based on traditions from the country/culture of your family. Friends and families gather together for large meals. Many cities also have large celebrations.
---
5 WAYS TO CELEBRATE RAMADAN WITH KIDS:
1. READ A BOOK ABOUT RAMADAN:
Lailah's Lunchbox: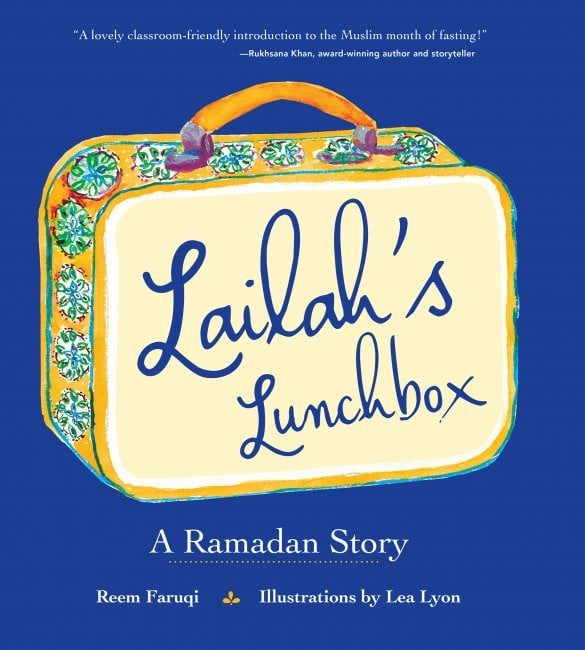 A sweet picture book about a little girl who has recently moved from Abu Dhabi to Georgia and introduces her classmates to Ramadan. It's based on the experience of author Reem Faruqi, an award-winning writer, former second-grade teacher, and mom.
Layla and Zayd Learn About Ramadan: A Children's Book Introducing Ramadan
Introduce Ramadan to your children in a fun & engaging Ramadan story about a brother and sister's first Ramadan experience. Along the way, big sister Layla & curious little Zayd learn what Ramadan is about and why do Muslims fast in the month of Ramadan. The siblings decide to try fasting this year and the Ramadan story goes on from there. The purpose of this book is not only to introduce Ramadan to your kids but to get them excited and to look forward to Ramadan and fasting.
It's Ramadan, Curious George
It's the first day of Ramadan, and George is celebrating with his friend Kareem and his family. George helps Kareem with his first fast and joins in the evening celebration of tasting treats and enjoying a special meal. Then, George helps make gift baskets to donate to the needy, and watches for the crescent moon with the man in the yellow hat. Finally George joins in the Eid festivities to mark the end of his very first Ramadan. This playful tabbed board book, with a foil-stamped cover, makes a great holiday gift for all fans of Curious George—those who celebrate Ramadan, and those who are learning about it for the first time!
Max Celebrates Ramadan (Read-It! Readers: The Life of Max)


Omar invites Max to his house for the end of Ramadan. Family, food, and fun are all part of the special day.
Night of the Moon: A Muslim Holiday Story


Now in paperback, this sweet tale follows Yasmeen, a seven-year-old Pakistani-American girl, as she celebrates the Muslim holidays of Ramadan, "The Night of the Moon" (Chaand Raat), and Eid. With lush illustrations that evoke Islamic art, this beautiful story offers a peek into modern Muslim culture—and into the ancient roots of its most cherished traditions.
30 Days of Learning and Good Deeds
The holy month of Ramadan is one where Muslims try to become a better version of themselves by thinking of the poor, helping the needy, giving charity, praying and reading the Quran. Accompany your child through this 30-day journey so they can become a better version of themselves, one day at a time. This book invites young ones to take action daily with good deeds, learn more about the Prophet, about His personality traits, discover more about Islam and read simple Surah of the Quran in English. Great to help parents engage in conversation and teach the fundamentals of Islam to their children. Perfect for kids aged between 4-12, but also for anyone who wants to learn about Islam in a straightforward way.
Bestest. Ramadan. Ever
A perfect book for readers 9 to 12 years old. During Ramadan, families are not allowed to eat from sunrise to sunset for a whole month. When you add an exercise-obsessed mom, a no-dating rule, and a new Muslim girl in school who struts around in super-short skirts, it can be tough for a teenage girl to survive, let alone feel like a typical American girl.
A Party in Ramadan
In another great book for tweens, Ramadan is coming, and Leena is excited. Although she is too young to fast every day during the Muslim religious festival, Leena decides to fast each Friday instead. When Leena receives an invitation to a party which happens to fall on Friday, she has a dilemma. She doesn't want to miss the party, but she doesn't want to miss fasting either. So Leena decides to go to the party, but not eat or drink anything at all. Later, she will join her family for the meal known as iftar, when the daily fast is broken. But when Leena, the only Muslim at the party, sees her friends enjoying fresh lemonade and chocolate cake, her stomach starts to growl and her head begins to hurt. Will she keep her Ramadan fast?
2. WATCH A VIDEO OR MOVIE ABOUT RAMADAN
To have a good time with the family during Ramadan nights, one of the simplest things you can do is watch a good movie or two. We've made a list of Ramadan friendly movies that you can watch with your loved ones. These movies will entertain, interest, and help you rediscover the history and teachings of Islam during the holy month.
Learn about Ramadan with Adam and Ayan
There are lots of great kid videos about Ramadan on YouTube. We liked this one because it gives a great explainer about Ramadan for kids, and even includes a fun quiz at the end!


Koran By Heart (2015)
Koran by Heart is a must-watch at home with your children. This brilliant coming of age story about Muslim kids in our modern society that revolves around an annual Ramadan event is a treat!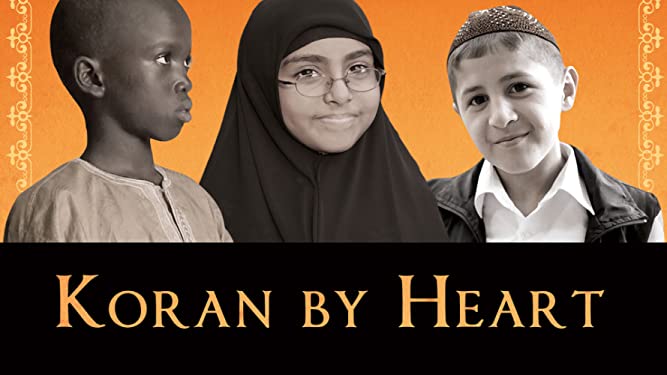 Bilal: A New Breed Of Hero (2015)
Based on a story from 1000 years ago, one boy, with a dream of becoming a great warrior, is abducted with his sister and taken to a land far away from home. Thrown into a world where greed and injustice rule all, Bilal finds the courage to raise his voice and make a change. Inspired by true events, this is a story of a real hero who earned his remembrance in time and history. This animated movie is a must-watch with kids!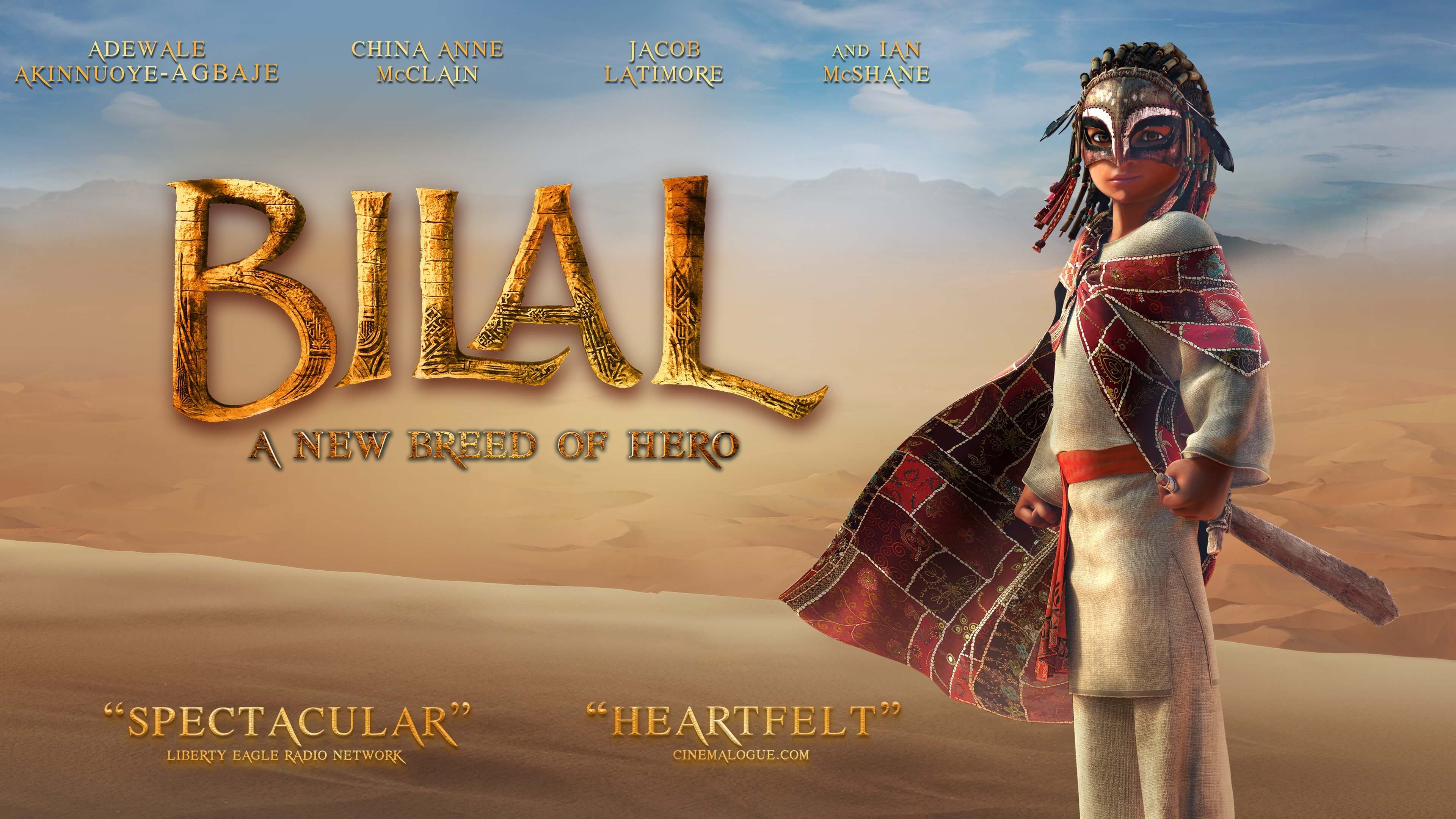 Journey To Mecca (2009)
The Journey to Mecca shows the story of Ibn E Batuta, the greatest traveler in Islamic history. The breathtaking imagery is enough to warrant a watch during Ramadan. Discover Mecca as you've never seen it before.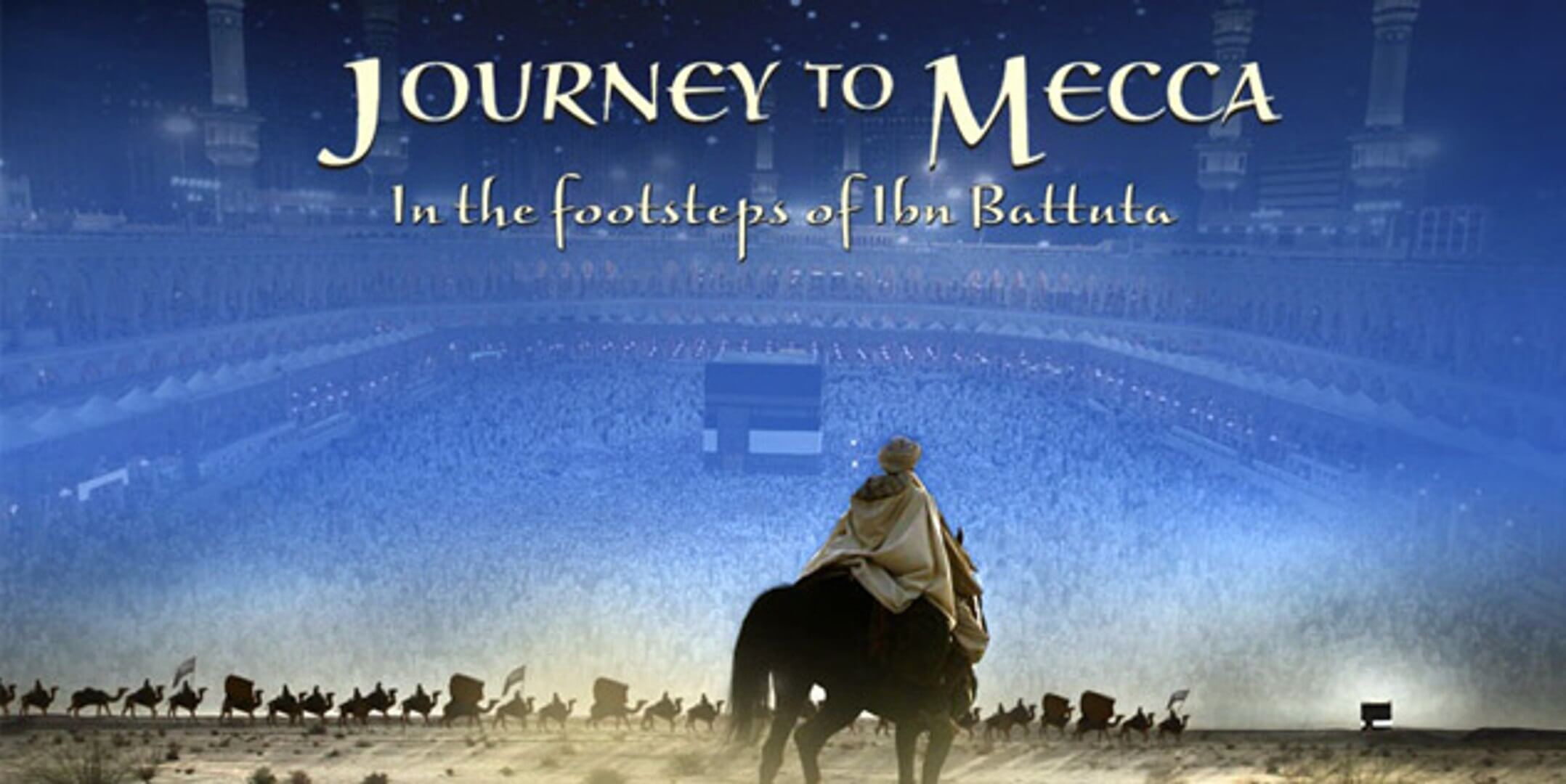 Source: Daily Motion
3. Make a
crescent moon and star craft
The Muslim year follows a lunar calendar and the sighting of the crescent moon marks the beginning of a new month. This is especially significant at the end of the holy month of Ramadan, when the sighting of the crescent moon marks the end of the fasting period. Kids can make a crescent moon and star out of two paper plates to decorate for Ramadan.
What you need:
Two white paper plates
Gold paint
Black paint
Scissors
Pencil
Glue
Directions:
Use one paper plate to trace the shape of a crescent moon onto the other, then cut it out.
Draw a star with your pencil on the other side of the cut plate, and cut out the star.
Paint your moon and star gold. Paint the whole plate black.
Glue the moon and star to the black painted plate.
You can hang your moon and star in a window by adding a hole near the top of the plate and tying on string.
4.
Spend time in the kitchen together
Because most practicing Muslim adults fast from sunrise to sundown during Ramadan, meals are hearty and filling. Dates are the traditional food used to break fast. Try this simple recipe, featuring stuffed dates. It's easy enough kids can help!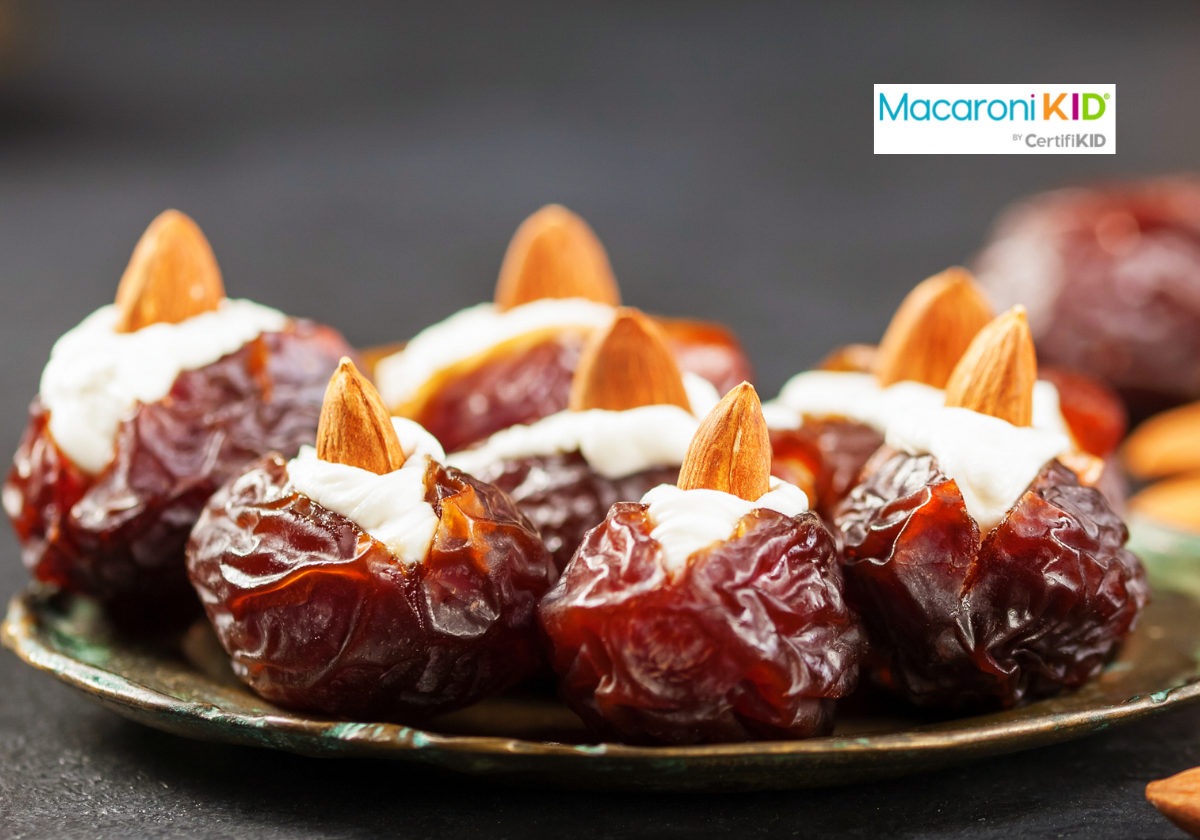 Ingredients:
20 pitted dates, preferably Medjool dates.
20 almonds
4 oz whipped cream cheese
Directions:
Slice partway through the dates and remove any seeds. Stuff each date with cream cheese and an almond. Want it sweeter? Mix a teaspoon of honey into your cream cheese!
5.
Learn some
Ramadan greetings
During Ramadan, faithful Muslims greet one other by saying "Ramadan Mubarak" (Blessed Ramadan) or "Ramadan Kareem" (Have a generous Ramadan).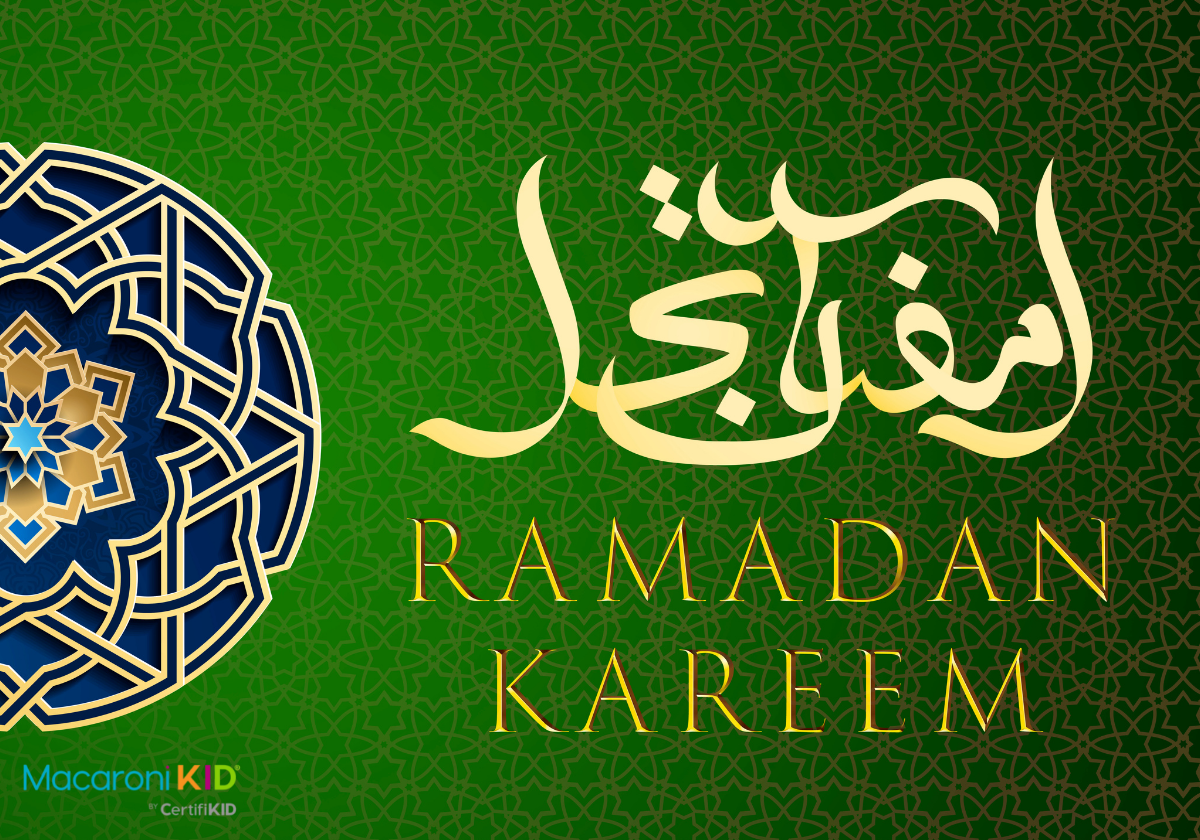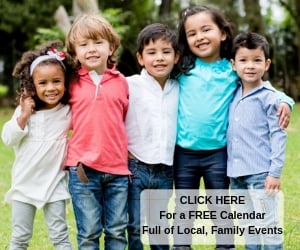 Want to Save Time looking for things to do with your kids? Our Family Event Calendar is packed full of events, festivals, fairs, story times, and awesome local family fun. We proudly serve families in Duluth, Norcross, Suwanee, Johns Creek and Peachtree City! Sign-up for FREE!