Summer is in full swing and so are golf camps! EPEC Golf is your golf camp headquarters to purchase premium golf clubs or rent through the Rent 2 Buy program.
Golf clubs like shoes, should be fit by size, not by age. Properly fit clubs are sized by height understanding that children grow at a different pace. Kids playing with clubs that are not engineered for their size struggle to play well. Adult clubs that have had the shafts cut down are not the answer, the club heads are too heavy for the child. Economical clubs often break before the season ends and do not have the built-in technology to enhance the child's game.
Poor quality clubs can hinder a child's ability to learn golf fundamentals and ultimately play well. If kids do not play well, they are likely to give up the game before they give the game a chance. EPEC Golf understands that it is a hard decision to invest in performance-grade clubs without assurance the child will continue playing beyond camp. To address this, EPEC Golf offers custom fit premium clubs to rent through Try 2 Buy.
The Try 2 Buy program offers a 6-month rental term at half the price to purchase. Clubs can be returned with no questions asked at the end of the season or kept paying only the difference in retail cost. The biggest advantage of EPEC Golf clubs is that they can be upgraded each season to grow as the child grows. Clubs are returned to have the shafts lengthened and the club heads weighted at a fraction of the cost to purchase a whole new set of clubs each year. As the child ages out, the clubs can be upgraded to shorten the shafts and lighten the club heads so they can be handed down to a sibling. EPEC Golf clubs are built to last season after season, sibling after sibling.
EPEC Golf is redefining the youth golf industry to remove one of the biggest obstacles which is making properly fit, high-performance clubs affordable through upgrading clubs each season and the Rent 2 Buy program. As you consider camps this summer, give golf a go. EPEC Golf will kit your kid up with properly fit premium golf clubs to set them for success.
Interested in becoming an EPEC parent or grandparent?
Visit www.epecgolf.com for more information. Use coupon code MACKID and save 15%!
MACARONI KID GIVEAWAY CONTEST: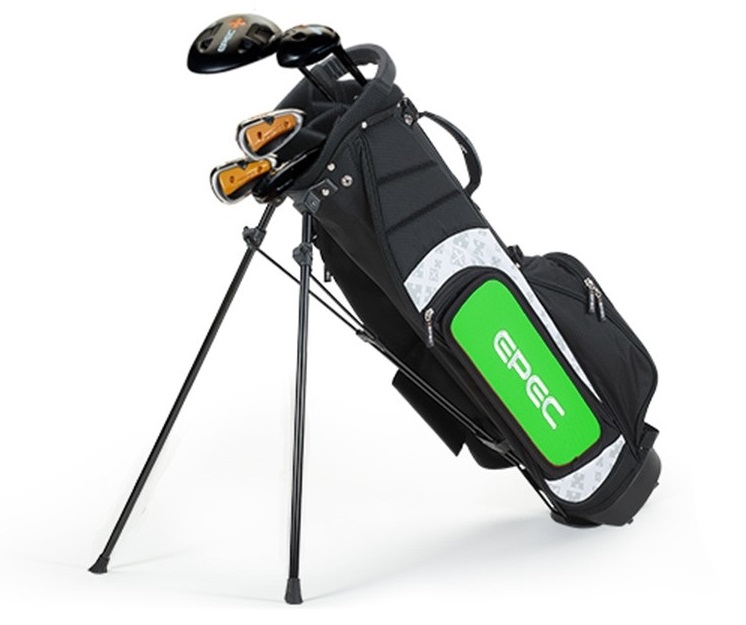 ENTER TO WIN an EPEC Golf 5-club Golf Club Set
Custom Fitted for Your Child PLUS a Golf Bag with Their Name on It!
Enter before Saturday, July 15th at midnight

*LEARN: SIX TIPS TO HELP YOU WIN OUR GIVEAWAY CONTESTS
FACEBOOK BONUS ENTRIES:
INSTAGRAM BONUS ENTRIES:
NOTE: This GIVEAWAY is not affiliated with Facebook or Instagram
READ MORE about EPEC Golf...