July is National Anti-Boredom Month! From Fireworks & Free Food to Teddy Bears, Cows & Sharks, we have lots of ways to help you FIND YOUR FAMILY FUN this month! Here are our favorite events and holidays to celebrate in July:
July 1-31: National Anti-Boredom Month: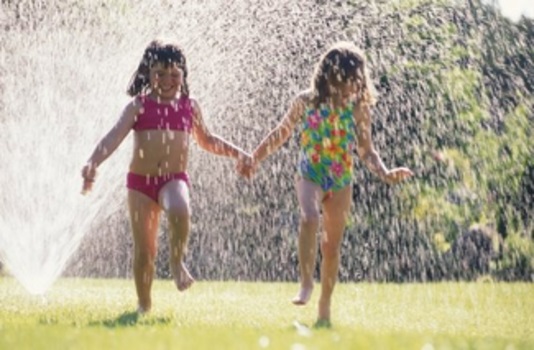 During the entire month of July, we celebrate National Anti-Boredom Month. July was selected, according to the founder Alan Caruba, because after July 4th, there's not much going on and it's the hotter part of the summer break from school.
In honor of National Anti-Boredom Month, we created a list of 12 EASY WAYS FOR KIDS TO FIGHT OFF BOREDOM. We have something for every age group, and if you're still bored after doing everything on the list, we recommend you start again!
---
July 1-31: National Watermelon Month: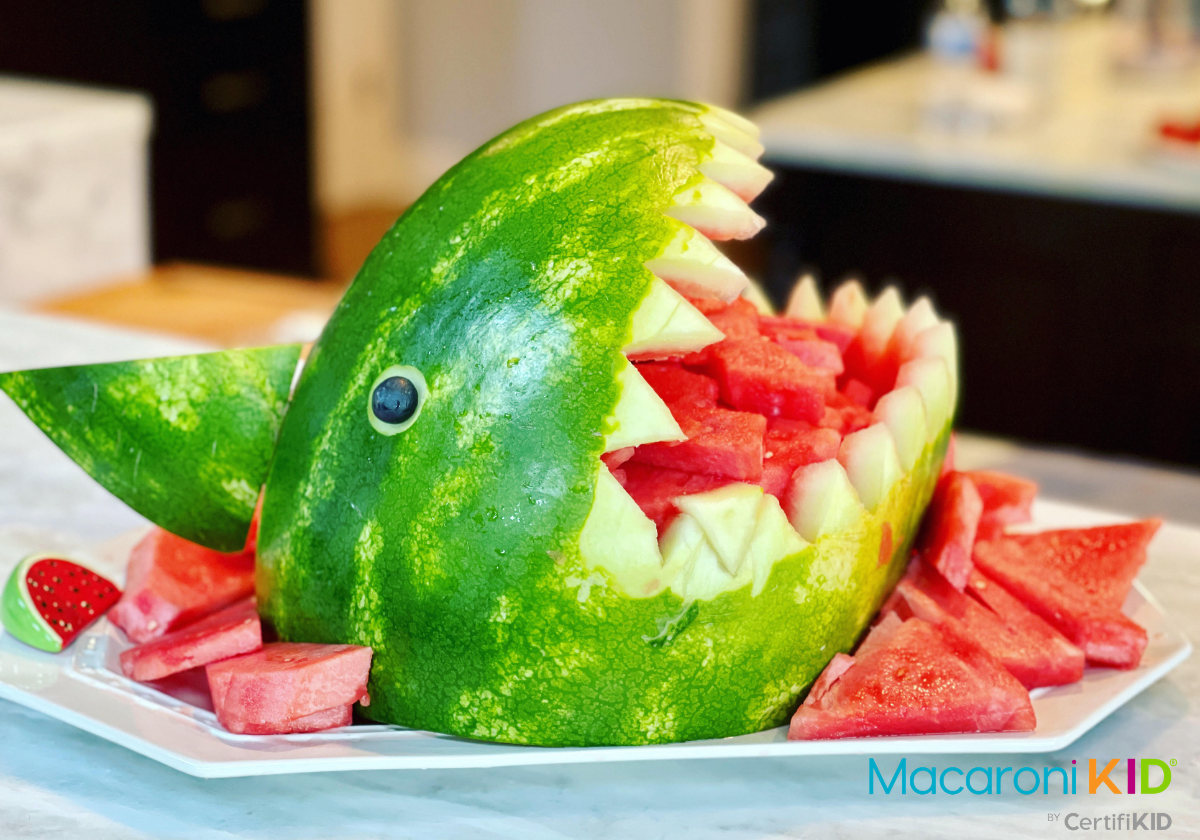 Nothing says "SUMMER" like watermelon! Not only is it delicious, it's an excellent source of Vitamin C (a powerful antioxidant) and a valuable source of lycopene, which may help reduce the risk of prostate, breast, lung, and colon cancers. And at less than 50 calories per cup, you can eat your fill without hesitation.
Add some excitement to your next summer gathering! Follow these easy, step-by-step instructions to carve a "JAWSOME" WATERMELON SHARK HEAD!
---
July 4: Independence Day:
| | | |
| --- | --- | --- |
| | Getty Images Signature via Canva | |
---
July 7: Macaroni Day:
| | | |
| --- | --- | --- |
| | Getty Images via Canva | |
---
July 8: Video Games Day: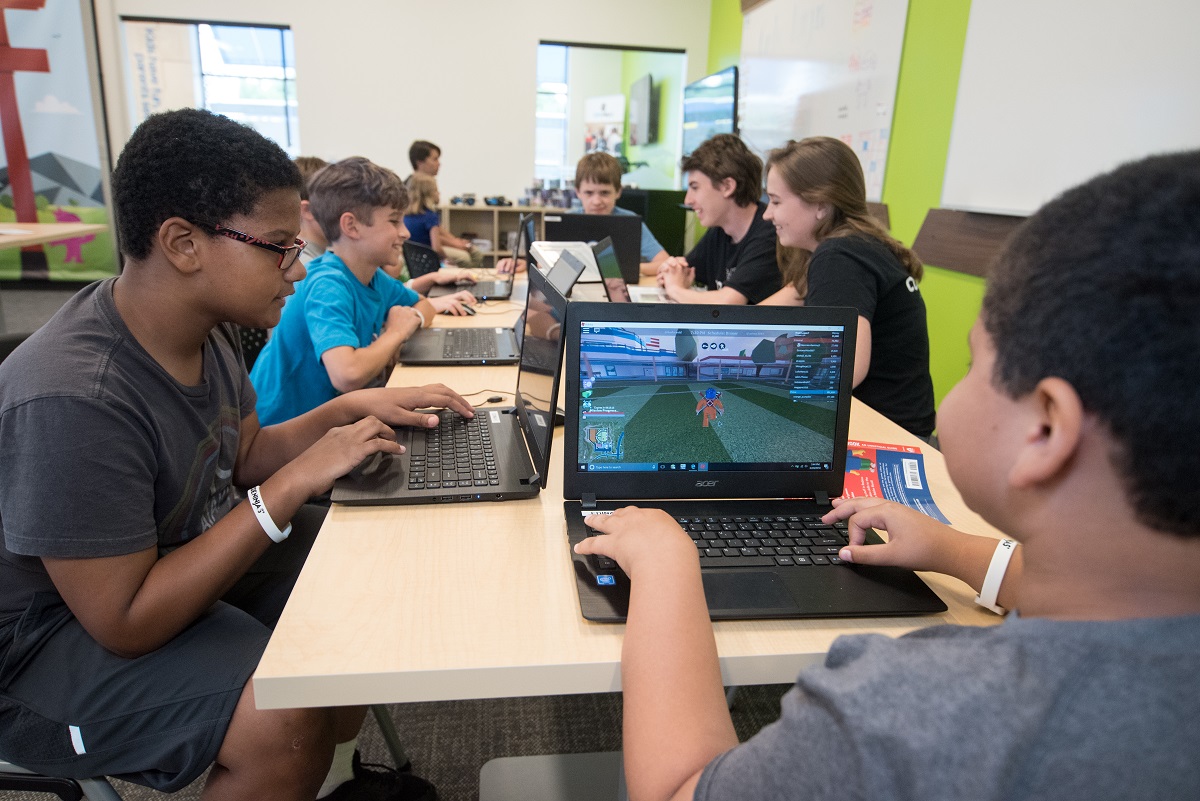 It would seem that EVERY day is Video Games Day. Trick your kids into waking up their brain with these 5 VIDEO GAMES THAT MAKE YOU THINK.
Better yet, sign them up for classes with CODE NINJAS SUWANEE, and they can learn to code their own video games!
---
July 10: Teddy Bear Picnic Day:
| | | |
| --- | --- | --- |
| | Getty Images via Canva | |
Did you know this holiday came about because of a children's song from 1907 called the "Teddy's Bear Picnic"? Round up the kids and their favorite stuffies to celebrate. Perhaps the menu calls for peanut butter and honey sandwiches, with gummy bears for dessert. CLICK HERE for song video with lyrics, our favorite bear books and more ideas to create this sweet memory with your kids!
---
July 13: National Cow Appreciation Day
Sorry, this event has been postponed until 2022.
---
July 14: Shark Awareness Day:
| | | |
| --- | --- | --- |
| | ภาพของJakgapong Pengjank via Canva | |
Shark facts to amaze your kids:
There are more than 500 species of shark
You're more likely to be killed by a falling coconut than by a shark attack
100 million sharks are killed each year by humans
How can your family help sharks? Learn about sharks and how important they are, and reuse and recycle. It's good for the sharks -- and the planet.
Celebrate by visit the new SHARKS! Predators of the Deep at the Georgia Aquarium. This is one of the largest and most impressive shark exhibits on the entire continent!
---
July 18: National Ice Cream Day: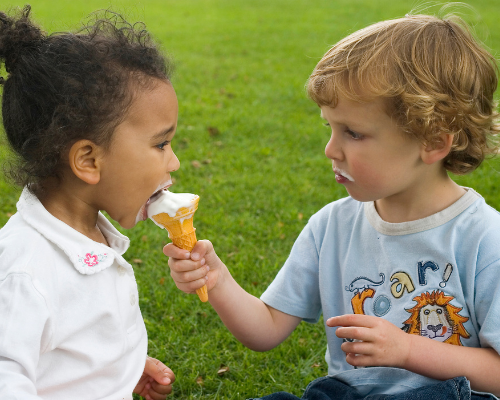 Darren Baker via Canva
What more do we need to say? Get yourself a scoop. Or three.
Enjoy a FREE scoop of Gelato every Wednesday in July from Peterbrooke Chocolatier in the Forum in Peachtree Corners!
---
July 20: National Moon Day: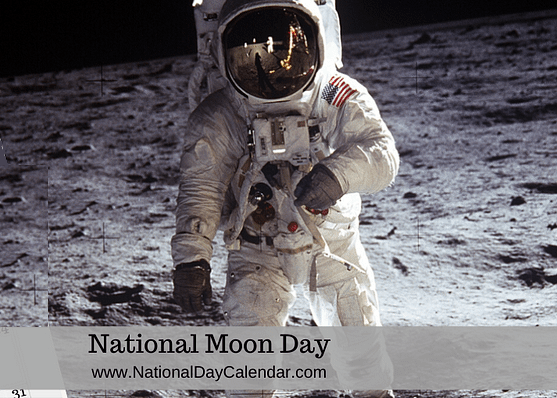 National Moon Day on July 20th commemorates the day man first walked on the moon in 1969. Upon stepping on the moon's surface, American Astronaut Neil Armstrong said, " "one small step for man, one giant leap for mankind."
See what to EAT! MAKE! READ! WATCH! for lots of ways to celebrate!
---
July 21: National Hot Dog Day:
| | | |
| --- | --- | --- |
| | Joshua Resnick via Canva | |
Today's a great day to fire up the grill and put out all the fixings for a hot dog bar. How creative can your family be? From Hawaiian Dogs to Taco Dogs, we have lots of suggestions at HOT DIGGITY DOG! IT'S NATIONS HOT DOG DAY!
---
July 23: Summer Olympics Opening Ceremony:
Watch the 2021 Summer Olympics Opening Ceremony on NBC at 7:30 PM tonight! Team USA includes many athletes from Georgia.
Click to see the LIST OF LOCAL ATHLETES who made the team!
Get inspired with 17 GREAT OLYMPIC MOVIES TO WATCH and GO FOR THE GOLD WITH 4 OLYMPIC-INSPIRED GAMES & CRAFT PROJECTS
---
July 24: National Cousins Day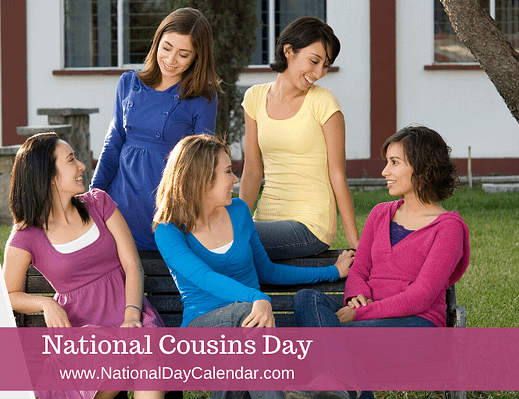 National Cousins Day on July 24th recognizes the lifelong relationships that grow among cousins. Our first friendships often form with cousins as young as infants and endure a lifetime. Whether cousins grow up together in close-knit families or only see each other occasionally, they share common memories through grandparents, aunts, and uncles. At family gatherings, cousins entertain each other and get into trouble together, too. So, Gather up your cousins and take a photo. Send a text to your cousins who are too far away. If you need to hear their voices, give them a call. Reminisce over the good times. Be sure to laugh about those things that didn't seem so funny at the time. Post photos on social media using #NationalCousinsDay.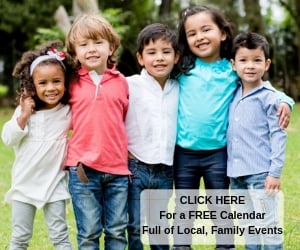 Want to Save Time looking for things to do with your kids? Our Family Event Calendar is packed full of events, festivals, fairs, story times, and awesome local family fun. We proudly serve families in Duluth, Norcross, Suwanee, Johns Creek and Peachtree City! Sign-up for FREE!