School is out! If you have decided not to travel (who can afford these gas prices!) we've rounded up some great staycation ideas in our area. Whether you want to get away overnight or just explore a day trip close to home, here are places to enjoy a family staycation within a short drive. Do you have an idea to add to our guide? Send an email to beckys@macaronikid.com
Please note: While we are doing our best to update closures and cancellations, please make sure to double-check with the attraction before heading out!
The Atlanta Botanical Garden is a 30-acre urban oasis in the heart of Midtown. A non-profit founded in 1976, its mission is to develop and maintain plant collections for display, education, research, conservation and enjoyment.
---
Atlanta History Center
130 West Paces Ferry Road NW, Atlanta, GA 30305Spend the day exploring Atlanta's history. In the indoor exhibits, journey from Georgia's native peoples through the civil war and the railroad era, through both world wars, Atlanta hosting the Olympics and more. Outdoors, explore the 33 acres of beautiful gardens, farm animals and historic homes.
Read about my family's recent visit at OUR FAMILY ADVENTURE AT THE ATLANTA HISTORY CENTER.
---
Arabia Mountain
3350 Klondike Road, Stonecrest, GA 30038
Arabia Mountain is free to hike with a guide or on your own! As you hike, though, make sure to never step in the puddles, pools and sandy patches that appear on the rock face. These solution pits host a variety of plant species found almost nowhere else on earth – so keep an eye out as you hike!
---
Atlanta Ice Forum
2300 Satellite Boulevard, Duluth, Georgia 30097
Public ice skating.
---
The Art Barn
208 Roper Road, Canton, GA 30115
You will feel like you are at home with friends and family as you truly experience what farm life is all about. From gathering farm fresh eggs, peeking into the gardens, to the beautiful sounds of the barnyard symphony... Roosters crowing, Cows mooing while Donkeys and horses belt out some equine melodies. The farm offers many learning opportunities for groups of every size. From small family gatherings to farm-tastic field trips for schools of any size. Barnyard meet & greets to Farm To Table workshops. Come create a memory.
---
Autrey Mill Nature Preserve
9770 Autrey Mill Road, Johns Creek, GA 30022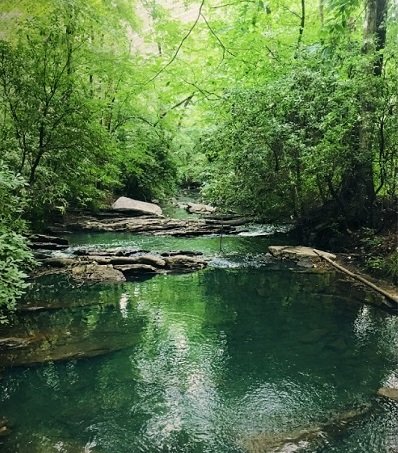 There are animals, trails, creek, teepee and other outdoor experiences. Autrey Mill is a 46-acre preserve with three miles of trails to explore.
---
Blue Ridge Scenic Railroad
241 Depot Street Blue Ridge, GA30513
Starting at the historic depot in downtown Blue Ridge, Georgia, riders take a four-hour, 26-mile roundtrip journey along the Toccoa River through the North Georgia countryside. The first leg of the adventure takes riders on a one hour trip to the quaint sister towns of McCaysville, Georgia and Copperhill, Tennessee, nestled deep in the mountains on each state's line. Passengers enjoy all the towns have to offer during a two-hour layover before taking the one-hour return trip through the scenic forest and back to the depot in Blue Ridge, Georgia.
---
Booth Western Art Museum
501 N Museum Dr., Cartersville, GA 30120
This 120,000 square foot Museum opened in August 2003, and houses the largest permanent exhibition space for Western art in the country. Galleries feature contemporary Western American art, historic Western art, Civil War art, Presidential portraits and letters, Western movie posters, and Western illustration. Sagebrush Ranch is an interactive gallery where children of all ages can learn about art and Western America. The Museum's Special and Temporary Exhibit Galleries hosts six to ten temporary exhibits per year.
---
Callaway Gardens
17800 US Hwy 27, Pine Mountain, GA 31822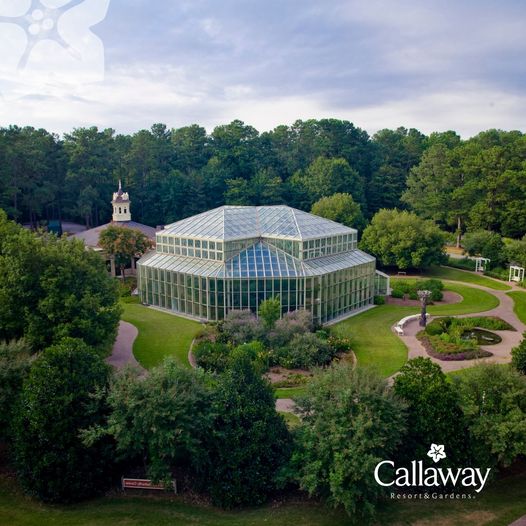 This is perfect weather to enjoy some indoor fun! Flights of fancy await you in the Cecil B. Day Butterfly Center!
This is a living, dynamic, glass-enclosed environment in which a variety of tropical plants nourish the residents and new arrivals emerge from their chrysalides, dry their wings, and begin their very first wing-beats. Typically 1,000 or more butterflies flutter freely about in one of North America's largest tropical butterfly conservatories.
We also offer beach and water sports, geocaching, treetop adventures, zip lines, beautiful gardens and historical buildings.
Check out how you can celebrate at Callaway: http://ow.ly/zlEC50E0l0D
---
Chattahoochee Nature Center
9135 Willeo Road, Roswell, GA 30075
Visit metropolitan Atlanta's largest nature center today – we are open 361 days a year! Fun community events for children, families and adults happen at CNC featuring wildlife programs, environmental education, horticulture and more! Read more about our day at Chattahoochee Nature Center HERE.
---
Only a two hour drive from Alpharetta, Chattanooga offers an incredible combination of breathtaking scenic beauty, revitalized riverfront; 13-mile paved Riverwalk scattered with attractions, parks, restaurants and riverboats; outdoor adventures, rich history, numerous accommodations, restaurants to please every palate, thriving arts scene, shopping and many annual events that provide plenty of year-round fun. Chattanooga makes an easy round trip day trip or quick overnight trip.
---
Chick-fil-A College Football Hall of Fame
250 Marietta Street NW, Atlanta, GA 30313
Root for your favorite college team and live out your college football dreams at the Chick-fil-A College Football Hall of Fame in Atlanta. The Hall is an engaging, immersive and family-friendly experience with something for everyone, from die-hard college football fans to occasional game-goers alike.
---
Children's Museum of Atlanta
275 Centennial Olympic Park Dr NW, Atlanta, GA 30313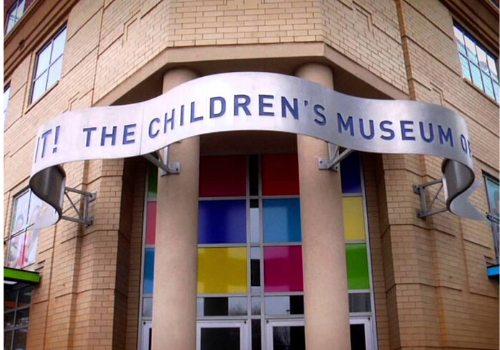 Children's Museum of Atlanta is the only educational venue of its kind in Atlanta, presenting educational programs and exhibits designed for young children ages 0-8. The mission of Children's Museum of Atlanta is to change the world by sparking every child's imagination, sense of discovery and learning through the power of play. With learning zones consisting of bright, creative and hands-on exhibits, the Museum supports inventive play-based exploration and experiential learning focused on the whole child. Core competencies for literacy, math and science are promoted throughout all exhibits and programming in alignment with the state and national Core Performance Standards.
---
Computer Museum of America
5000 Commerce Pkwy, Roswell, GA 30076
CMoA has a number of exhibits that focus on certain areas of technology and computing. These include Apollo, Supercomputing, Computer History Timeline and Byte Magazine exhibits. But, there's so much more. CMoA has recently opened its Retro Gaming Corner, a PDP wall and will soon unveil its Enigma exhibit.
---
Cumming Aquatic Center
201 Aquatic Circle, Cumming, GA 30040
The Cumming Aquatic Center is a state-of-the-art aquatic facility that opened in June 2011. We have two indoor pools -- a 50-meter competition pool and a 25-yard instructional pool -- and these are open 7 days a week to the public. The outdoor leisure pool is open during the summer, from May through September, and features a slide, a lazy river, and a play structure for children. The outdoor area also features four cabanas for birthday parties and three giant umbrellas for shade.
---
DeKalb Peachtree Airport
2000 Airport Road, Atlanta, GA 30341
Watch planes take off and land from benches within a playground. There is also a covered picnic shelter resembling an airplane hangar.
---
Fernbank Museum of Natural History
767 Clifton Rd, Atlanta, GA 30307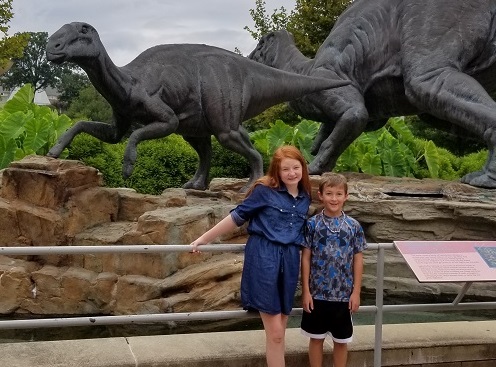 Travel around the world and back in time as you discover live animals, amazing places, ancient fossils, prehistoric cultures and new science discoveries. Throughout the year, new exhibits and experiences offer more to explore. There is so much to see and do your can spend the day like we did!
---
The Fringe Miniature Golf
5100 Commerce Parkway, Roswell, GA 30076
Family fun is just a putt away at Roswell's locally owned and operated Area 51's Aurora Cineplex and The Fringe Miniature Golf!
---
Great Wolf Lodge LaGrange
150 Tom Hall Parkway, LaGrange GA 30240
Spend the day at our indoor water park! Splash around our water fort, activity pool or enjoy a ride down our lazy river. Once you dry off, you can check out some of our on-land attractions, including our Rustic Ridge Climbing Wall, Howl in one Mini Golf Course or Ten Paw Bowling Alley.
---
Greenway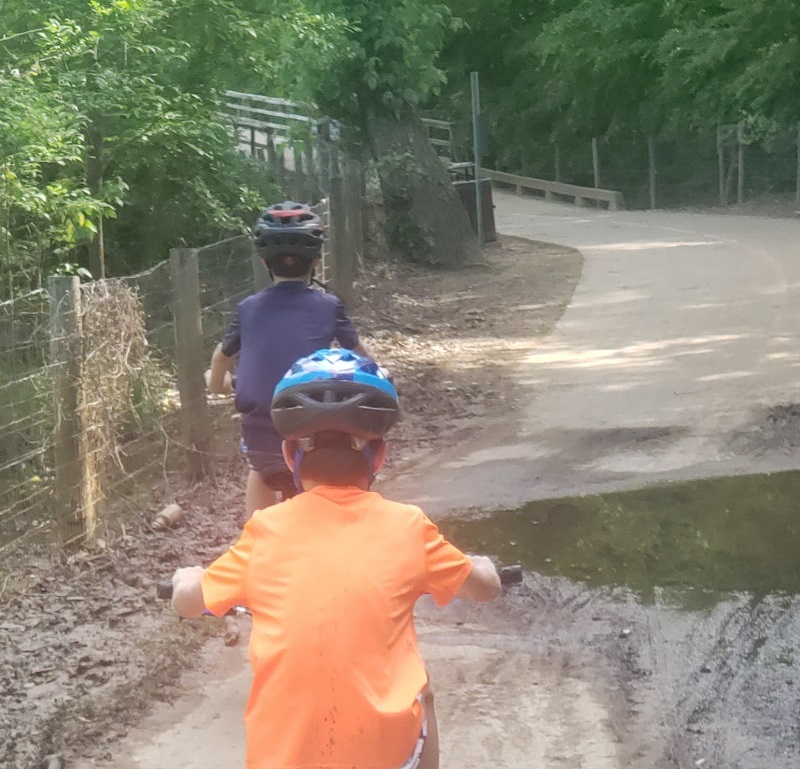 Big Creek Greenway spans nearly 20 miles, connecting Cumming, Alpharetta, and Roswell. The paved trail is currently open in two disconnected sections with a gap of a couple miles in northeast Alpharetta. Read more about biking the Greenway HERE.
---
Gibbs Gardens
1987 Gibbs Drive Ball Ground, GA 30107
The property is 292 acres and the house and gardens include 220 acres, making it one of the nation's largest residential estate gardens. The gardens are composed of 16 gardens including 3 feature gardens – Manor House Gardens, Japanese and Waterlily Gardens. There are 24 ponds, 32 bridge crossings and 19 waterfalls.
---
Georgia Aquarium
225 Baker Street Northwest, Atlanta, GA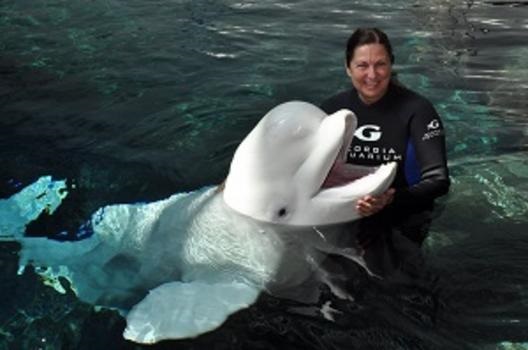 Georgia Aquarium is a scientific institution that entertains and educates, features exhibits and programs of the highest standards, and offers engaging and exciting guest experiences that promote the conservation of aquatic biodiversity throughout the world. Enjoy the newest exhibit, SHARKS! Predators of the Deep. In addition, gaze at the whale sharks, manta rays, beluga whales, California sea lions and common bottlenose dolphin. For a really exciting time get up close and personal with an animal encounter like I did with the Beluga Whales! Read about my adventure at MY BIRTHDAY DATE WEIGHED 1,700 POUNDS!
---
Gold Panning in Dahlonega
Dahlonega CVB, 13 South Park Street, Dahlonega, GA 30533
Spend the day in Dahlonega! There is so much to see and do! From panning for gold to going underground into a real gold mine to eating some delicious down-home food, we had a fantastic time and even brought home some bling! Read about our exciting adventure at DAHLONEGA: THE PERFECT ADVENTURE CLOSE TO HOME.
Though you may not strike it rich, in most cases the wealth is in the experience! While you can usually pan no more than a few cents worth of gold in an hour, there's always a chance of finding a stray nugget. Recreational panning for gold in most streambeds is allowed. Special permission, permits, or fees are not required when only a shovel and pan are used and no significant damage is done to the streambed. In-stream sluices and suction dredges are not allowed. Contact the Blue Ridge Ranger District office at (706) 745-6928 to determine whether the mineral rights of a stream are publicly or privately owned or if any restrictions have been placed on the stream.
---
Halcyon in Alpharetta
6365 Halcyon Way, Alpharetta, GA 30005
Enjoy boutique shops, chef-driven restaurants, and events at this idyllic 135-acre gathering place. With the Big Creek Greenway trailhead situated at Halcyon, strolling with furry friends, biking, walking and jogging are a part of this mixed-used community. Grab your friends and family for some local food and fun. Check out Halcyon's Spring Break week events HERE.
---
Helen, GA
Helen CVB, 726 Bruckenstrasse, Helen, GA 30545
Nestled in the Blue Ridge Mountains on the Chattahoochee River, this Northeast Georgia village has a rich history linked to the Cherokee Indians and Indian burial mounds as well as early settlers who arrived to mine for gold and cut virgin timber for a thriving lumber industry in the early 1900s. Helen is a re-creation of an alpine village complete with cobblestone alleys and old-world towers. We've got shopping, camping, both rustic and luxury mountain cabins, restaurants, bed and breakfast inns, mountains, theater, recreation, romantic getaways, beautiful scenery, family activities, waterfalls, museums, history, art, fishing, tubing, golf, and more. Something for every member of the family.
Check out Georgia Mountain Coaster, Babyland General Hospital, Cool River Tubing, Cool River Adventures, North Georgia Wildlife Park, Anna Ruby Falls, and Uncoi State Park.
---
There are many spots to spend hiking out in the great outdoors in Georgia! Lace up your shoes and enjoy the trails! Pack a lunch, water, and make a day of it.
---
iFly
2778 Cobb Parkway, Atlanta, GA 30339
Indoor skydiving is the simulation of true free-fall conditions in a vertical wind tunnel. It's where the dream of flight becomes a reality and every flyer has a chance to earn their 'Wings'. Flyers from 3 to 103 years can experience the thrill of indoor skydiving at iFLY
---
INK
999 Chestnut Street, S.E., Gainesville, GA 30501
Interactive Neighborhood for Kids, Inc. (INK) encourages children of all ages to develop their full potential through exciting hands-on learning. INK strives, through the exhibits of our Museum, to create a unique environment in which children of all ages, abilities and experience can feel free to imagine, create and explore beyond their dreams.
---
James H. "Sloppy" Floyd State Park
Surrounded by rural countryside and the Chattahoochee National Forest, this quiet park in northwest Georgia offers outstanding fishing on two stocked lakes. Visitors can hike along three miles of lake loop trails and relax in swings while watching for the many bluebirds that live in the park. The trailhead to the scenic 60-mile Pinhoti Trail is only a 1.6-mile hike away.
---
King Center
449 Auburn Avenue, NE, Atlanta, GA
The King Center is the official, living memorial dedicated to the advancement of the legacy of Dr. Martin Luther King, Jr., leader of America's greatest nonviolent movement for justice, equality and peace.
---
Lanier World
7000 Lanier Islands Parkway, Buford, GA 30518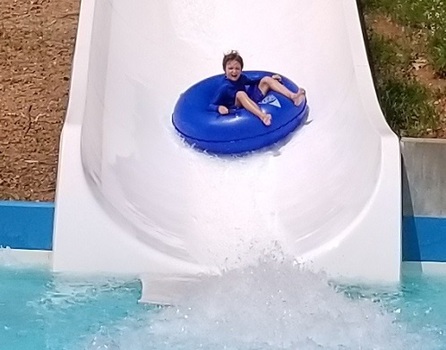 Whether you are looking for the coolest lakeside spot for day play and nightlife, a sandy area to bask in the sun, or a place to let loose and let your inner child out, LanierWorld has it all. At the Family Fun Park, enjoy Wild Waves, the South's largest wave pool, as well as Raging River, carnival rides, Bucky's Game Station and Tads Lakeside Grille. A short walk through the tunnel takes you from the Family Fun Park to Big Beach, home of the largest collection of rides, slides and dining options at LanierWorld. Across the sand and over the Boardwalk, lies Sunset Cove, THE spot on Lake Lanier for music, entertainment, dining and nightlife! Read 18 REASONS WHY YOUR BEST BEACH VACATION MAY BE CLOSER THAN YOU THINK!
---
Legoland Discovery Center Atlanta
3500 Peachtree Rd. Suite G-1, Atlanta, GA 30326
Legoland Discovery Center is an indoor family attraction featuring models and attractions inspired by the Lego building toys, it includes two rides, a 4D cinema, and build and play zones.
---
Main Event Alpharetta
10700 Davis Drive, Alpharetta, GA 30009
Bowling, arcade games, virtual reality, laser tag, food, gravity ropes and billiards!
---
Marcus Private Cinema
4651 Woodstock Road, Roswell, GA 30075
You can rent out an entire auditorium for your group of up to 20 to socialize safely and enjoy a movie on the big screen. It's perfect for celebrating a birthday, a family outing or just enjoying some time together with a few others.
---
Medieval Times
5900 Sugarloaf Parkway, Lawrenceville, GA 30043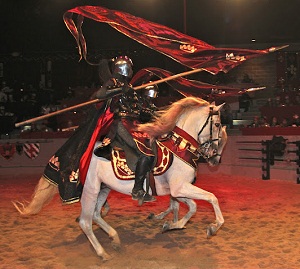 Medieval Times Dinner and Tournament recreates an 11th-century tournament inside their 1100 seat indoor arena where you are the royal guests. Watch Andalusian stallions perform, the King's own falcon fly and all six knights engage in live jousting and sword fights that maintain the highest quality of action-packed entertainment and safety standards. The magnificent stallions are the real stars of the show. The Pure Spanish Horse was prized by medieval royalty for its astonishing strength, agility, and even temperament.

Included in the price of the show is a 4 course, utensil-free meal that is served during the show. The waiters are terrific, answering every request with "Yes, my Lord", or "as My Lady wishes". The menu includes pureed tomato soup, garlic bread, roasted chicken half, BBQ rib, half a potato, & an apple pastry along with beverages. (A vegetarian option is also available) The portions are large and the kids love eating with their fingers. Don't worry, they even provide warm wet-wipes after the meal to clean up messy hands and faces!
This show provides heart-pounding entertainment, lots of crowd participation as you cheer for your favorite knight, gorgeous horses, brave knights, royal pageantry and a feast "fit for a king"! It's no wonder it's rated the #1 Dinner attraction in North America!
---
Noah's Ark Animal Sanctuary
712 LG Griffin Road, Locust Grove, GA 30248
Noah's Ark is a 250 acre sanctuary for abused, unwanted and neglected animals. A beautiful "park like" setting with paved pathways to bring your family and enjoy an afternoon out. We have a beautiful picnic area and playground. Wear your walking shoes, pack a lunch and come spend the day with us!
---
North Georgia Zoo and Petting Farm
2912 Paradise Valley Rd., Cleveland, GA 30528
The animals we exhibit here serve as ambassadors for their wild cousins and help educate on a variety of species of animals.. From reclusive reptiles to friendly farm animals to carnivores. The species here at North Georgia Zoo educate visitors and help zoo scientists protect wildlife and hoofstock around the world.
---
Piedmont Park
1320 Monroe Dr NE, Atlanta, GA 30306-3440
This 185-acre urban park located in Atlanta. There's never a shortage of things to do at Piedmont Park. From splashing in the pool to running sprints around the track to taking in the sights of nature, there's something for everyone. Make a day out of your visit and take in what the Park has to offer. There is so much green space. Bring some balls for the kids to play and a picnic to enjoy. There are also several playgrounds.
---
Ponce City Market Skyline Park
675 Ponce De Leon Avenue Northeast, Atlanta, GA 30308
Skyline Park has vintage amusements, games, mini golf, drinks, and food for all to enjoy.
---
Petit Creek Farms
337 Cassville Rd, Cartersville, GA 30120
Are looking for good old-fashioned family fun? Then put our drive thru farm tour under your "Things To Do" list! Both kids and adults will enjoy our farm filled with animals from around the globe. The 80-acre Pettit Creek Farms boasts Georgia's largest camel herd with 21 camels and counting! You'll be sure to have fun getting up close and personal with more than 20 different varieties of animals including camels, giraffe, kangaroos, sheep, capybara, reindeer, and more!
---
Porsche Experience
One Porsche Drive, Atlanta, GA 30354
Test your driving skills on world-renowned race tracks in our Simulator Lab or immerse yourself in the Porsche brand culture with a visit to our Heritage Gallery—home to an ever-changing collection of historical Porsche vehicles.
---
Providence Canyon
8930 Canyon Road, Lumpkin, GA 31815
Georgia's "Little Grand Canyon" is a testament to the power of man's influence on the land. Massive gullies as deep as 150 feet were caused simply by poor farming practices during the 1800s, yet today they make some of the prettiest photographs within the state. Check website for capacity limits -- weekends can get to full capacity and parking limitations.
---
Rock Garden
1411 Rome Rd., Calhoun GA 30701
This volunteer-built, folk art pleasance is a must-see! In addition to the acre of flowers and greenery, there is the captivating artistry of more than 50 diminutive buildings. The structures, all crafted from tiny stones, pebbles, shells, odd pieces of broken glass and china, rocks, ceramic tile, cement, wire and other materials, are designed to imitate their larger counterparts.
---
On Saturdays, enjoy a Farmer's Market and purchase a ticket to take a tour of Serenbe's organic farm. Learn how Serenbe Farms uses sustainable practices to grow and harvest more than 300 varieties of heirloom and hybrid vegetables, herbs and flowers. They harvest more than 60,000 lbs of produce a year to feed the Serenbe Community! There is also boutique shopping and local dining to enjoy.
---
Scaly Mountain
7420 Dillard Road, Scaly Mountain, NC 28775
Enjoy winter tubing and ice skating during winter months. Or summer tubing, fishing and gem mining in warmer months. Scaly Mountain is around a two hour drive from Alpharetta and makes a fun day trip.
---
Six Flags Over Georgia
275 Riverside Parkway, SW, Austell, Georgia 30168.
There are dozens of rides and attractions, including soaring rollercoasters and enchanting children's rides for families with young children, live entertainment, classic dining options, acclaimed holiday shows from around the world, and special events like Fright Fest and Holiday in the Park, there's always something new and exciting happening in the park!
---
SkyZone Roswell
1425 Market Blvd. Ste 100A, Roswell, GA 30076
Wall-to-wall aerial action trampoline indoor park.
---
SkyView Atlanta
168 LUCKIE STREET NW, ATLANTA, GA
Towering nearly 20 stories above Centennial Park, the SkyView Ferris wheel features 42 climate-controlled + private gondolas providing guests with breathtaking panoramic views of downtown Atlanta and the surrounding metropolitan area
---
Southeastern Railway Museum
3595 Buford Hwy., Duluth, GA 30096
Ride in restored cabooses behind antique diesel locomotives, stand next to the massive driving wheels of the locomotive that pulled passenger trains to Key West on the "railroad that went to sea," and pose on the platform of the private car once used by President Warren G. Harding. All of these adventures and more await when you visit the Southeastern Railway Museum.
---
Sweetwater Creek State Park
1750 Mt. Vernon Rd., Lithia Springs, GA 30122
Sweetwater Creek State Park is a peaceful tract of wilderness only minutes from downtown Atlanta. A wooded trail follows the stream to the ruins of the New Manchester Manufacturing Company, a textile mill burned during the Civil War. Beyond the mill, the trail climbs rocky bluffs to provide views of the beautiful rapids below. Additional trails wind through fields and forest, showcasing ferns, magnolias, wild azaleas and hardwoods. Park rangers lead informative hikes to these areas throughout the year.
---
Stone Mountain Park
1000 Robert E. Lee Blvd. Stone Mountain, GA 30083
Nestled in 3200 acres of natural beauty, Stone Mountain Park features family-friendly attractions, outdoor recreational activities and a variety of on-site lodging options so you can stay where you play! You also don't want to miss exciting seasonal events and entertainment sure to delight every member of the family. You can play mini golf, ride the Summit Skyride, hop aboard the train or hike the mountain - there is plenty to do all day here!
---
Tallulah Gorge
338 Jane Hurt Yarn Drive, Tallulah Falls, GA 30573
One of the most spectacular canyons in the eastern U.S., Tallulah Gorge is two miles long and nearly 1,000 feet deep. Visitors can hike rim trails to several overlooks, or they can obtain a permit to hike to the gorge floor (100 per day, not available during water releases). A suspension bridge sways 80 feet above the rocky bottom, providing spectacular views of the river and waterfalls.
---
Tellus Science Museum
100 Tellus Drive, Cartersville, GA 30120
Tellus features four main galleries: The Weinman Mineral Gallery, The Fossil Gallery, Science in Motion and The Collins Family My Big Backyard. A 120-seat digital planetarium and an observatory with a state-of-the-art 20-inch telescope is also located at Tellus. Eye-popping exhibits like an 80 foot-long Apatosaurus and a replica Wright flyer excite and amaze visitors of all ages. Children will have a blast conducting hands-on experiments with light, sound, magnets and more. Dazzling gems and minerals sparkle and glow alongside interactive exhibits demonstrating how the Earth moves and changes.
---
Top Golf Alpharetta
10900 Westside Parkway, Alpharetta, GA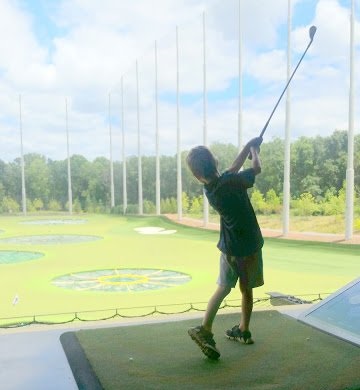 A sports entertainment complex that features an inclusive, high-tech golf game that everyone can enjoy. Paired with an outstanding food and beverage menu, climate-controlled hitting bays and music, every Topgolf has an energetic hum that you can feel right when you walk through the door.
---
TreeTop Quest
2020 Clean Water Drive, Buford, GA 30519
2341 Peeler Road, Dunwoody, GA 30338 or
Treetop Quest's aerial adventure park will challenge you physically and mentally as you maneuver from tree to tree through obstacles and zip-lines.
---
UGA State Botanical Garden of Georgia
2450 S. Milledge Avenue, Athens, GA 30605
Enjoy a day trip to Athens for some food, shopping, and walking around this quaint college town. While you are there, stop by the The State Botanical Garden of Georgia, home to a stunning range of collections, displays and trails. Also, there is the children's garden, a 2.5-acre wonderland, teaching families about nature in a fun and interactive way with garden plots and edible plants, a tree-house, fossil wall, granite map of Georgia and more. Extra bonus -- its a free garden.
West Gwinnett Aquatic Center
4488 Peachtree Industrial Boulevard, Berkeley Lake 30071
Come play in our outdoor leisure pool featuring a zero-depth entry, two giant waterslides, a river channel, a bubble bench, vortex, spray bar and water play structures!
---
Wild Animal Safari
1300 Oak Grove Road, Pine Mountain, GA 31822
Wild Animal Safari has over 65 different animal species, adding up to over 650 animals! You will get to see these animals up close from the comfort and safety of your vehicle or one of ours. You'll see lions, tigers, monkeys, giraffes and more. Our websites have more information about what animals each animal park features.
---
Yellow River Wildlife Sanctuary
4525 US Highway 78, Lilburn, Georgia 30047
Come meet our animals. We are the home to numerous native wildlife that cannot survive in the wild as well as some exotics. Enjoy a walk while you learn and have fun.
---
Zoo Atlanta
800 Cherokee Ave SE, Atlanta, GA 30315
The Zoo is home to more than 1,000 animals representing more than 200 species from around the world, many of them endangered or critically endangered. Highlights include giant pandas, including Ya Lun and Xi Lun, the only giant panda twins in the U.S.; one of North America's largest zoological populations of great apes; and a global center of excellence for the care and study of reptiles and amphibians.
A Note to Our Readers - Your local Macaroni Kid website and newsletter is a FREE resource because of the businesses who sponsor our site. Our local businesses are what helps keep our community unique and thriving.
Readers often ask how they can support me as a small business owner. This is one thing you can do to help... we greatly appreciate your support in reviewing our sponsors' articles, advertisements, looking to our business directory to learn more about our beloved local businesses. Click on the ads and links - and if you decide to patronize these businesses, please be sure to let them know you heard about them from Macaroni Kid!