Perimeter School will continue our 29-year tradition of students and faculty expressing appreciation to veterans for their service at the Perimeter School Veterans Celebration. Please join us in-person or online on Wednesday, November 9 at 9:30 AM as we honor all those who have served in the armed forces.
Our program will include the traditional elements of Perimeter School Veterans Celebrations such as the honoring of veterans during the Armed Forces Medley. We encourage veterans to wear their uniforms or insignias that indicate their branch of service.
A reception for our guests immediately follows the celebration. Accessible parking and curbside assistance will be available.
You can also view the celebration online live by visiting PerimeterSchool.org or by searching "Perimeter Church" on YouTube, Apple TV, or Facebook at 9:30 AM on November 9.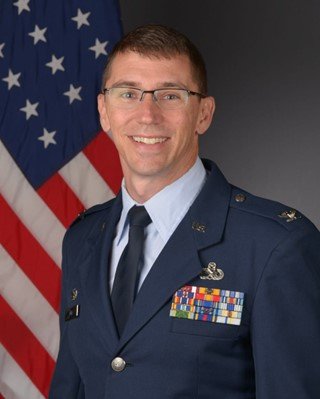 We are honored to have Colonel George P. Cole, III, Commander of the 920th Maintenance Group at Patrick Space Force Base, as our speaker for this year's Veterans Celebration.
Colonel Cole entered the Air Force upon graduation from the United States Air Force Academy, and he has completed over 20 years of active and reserve duty, specializing in aircraft maintenance.
In his current role, Colonel Cole is responsible for three squadrons that provide safe and reliable search-and-rescue support for civilians in distress at sea, in the desert, or in the mountains. They also provide worldwide humanitarian relief, supporting rescue efforts in the aftermath of disasters such as hurricanes, floods, and earthquakes.
He and his wife Becky have three children.
For more information, visit our website HERE.
Please invite veterans and friends to join us or to view the event online! We hope to honor and celebrate the many veterans in our community and the live stream will allow even more veterans to experience the blessing of our Veterans Celebration.
We look forward to uniting together to honor veterans and show our appreciation for their service to our country!
---
4 WAYS YOUR FAMILY CAN CELEBRATE VETERANS DAY:
1. Attend a LOCAL Veterans Day event.
Take your family! Your support, simply by your presence, means a lot.
2. Fly a flag
Put your American flag out on Veterans Day and fly it for all to see. This is a day of celebration, not mourning, so your flag should not be flown at half mast. To get your youngest ones involved, decorate for the day by putting small flags into the ground and line your sidewalk.
3. Write a thank you note
Sit down with your child to make a card or write a letter for a veteran you know. Getting a card in the mail brightens everyone's day. Don't know a veteran? Drop cards off at your local VA Hospital or veterans home if allowed, or team up with Operation Gratitude to write letters to those serving. Once registered, they will email you a letter-writing guide, printable coloring sheets for children, and instructions for shipping the letters to them for distribution.
💙 If you love what you see: the articles, newsletter and website, Share them with a friend

💙 Subscribe

💙 Are you a local business owner? Would like to sponsor this article or ones like this, advertise or partner with DNJC Macaroni KID? There is no better way to reach local families with children. Let me know beckys@macaronikid.com.

💙 DNJC Macaroni KID covers the towns of: Duluth, Norcross, Suwanee, Johns Creek, Peachtree Corners and surrounding communities. I also include worthwhile information, events and activities, and other happenings in the greater Atlanta area.

DNJC Macaroni KID is your go-to resource to Find Your Family Fun things to do!