Last week I was invited to the world premiere of Tesla vs Edison at The Center for Puppetry Arts. This was an adult puppet show, which was a first for me. Since it also stated that children 12 and up could attend with an adult guardian, I invited Johnny, my 14 year old nephew, and we went not really knowing what to expect. Boy, was I glad we did! We both enjoyed this show tremendously. An amazing variety of puppets were used, but my favorites were the almost life-sized puppets of Tesla and Edison. It took two and sometimes three puppeteers working in unison to manipulate each one. They were so skilled that after a few moments, I totally forgot that these were puppets and not real people! The physical fight between these two was epic!
Created by Resident Puppet Builder and Designer Jason Hines, this new and original production follows two of history's greatest genius inventors, Nikola Tesla and Thomas Alva Edison, as they clash over their disparate visions of the future. Known as the "War of Current," the debate between alternating and direct current electricity, became one of the greatest feuds in American history. See how the race to light up the world started with these two brilliant and fiercely competitive men.
"Tesla and Edison were undoubtedly two of the most influential inventors and rivals of their times. The world we live in today is a direct result of their work, and their imagination. They revolutionized the world." Jason Hines, Creator and Resident Puppet Designer and Builder.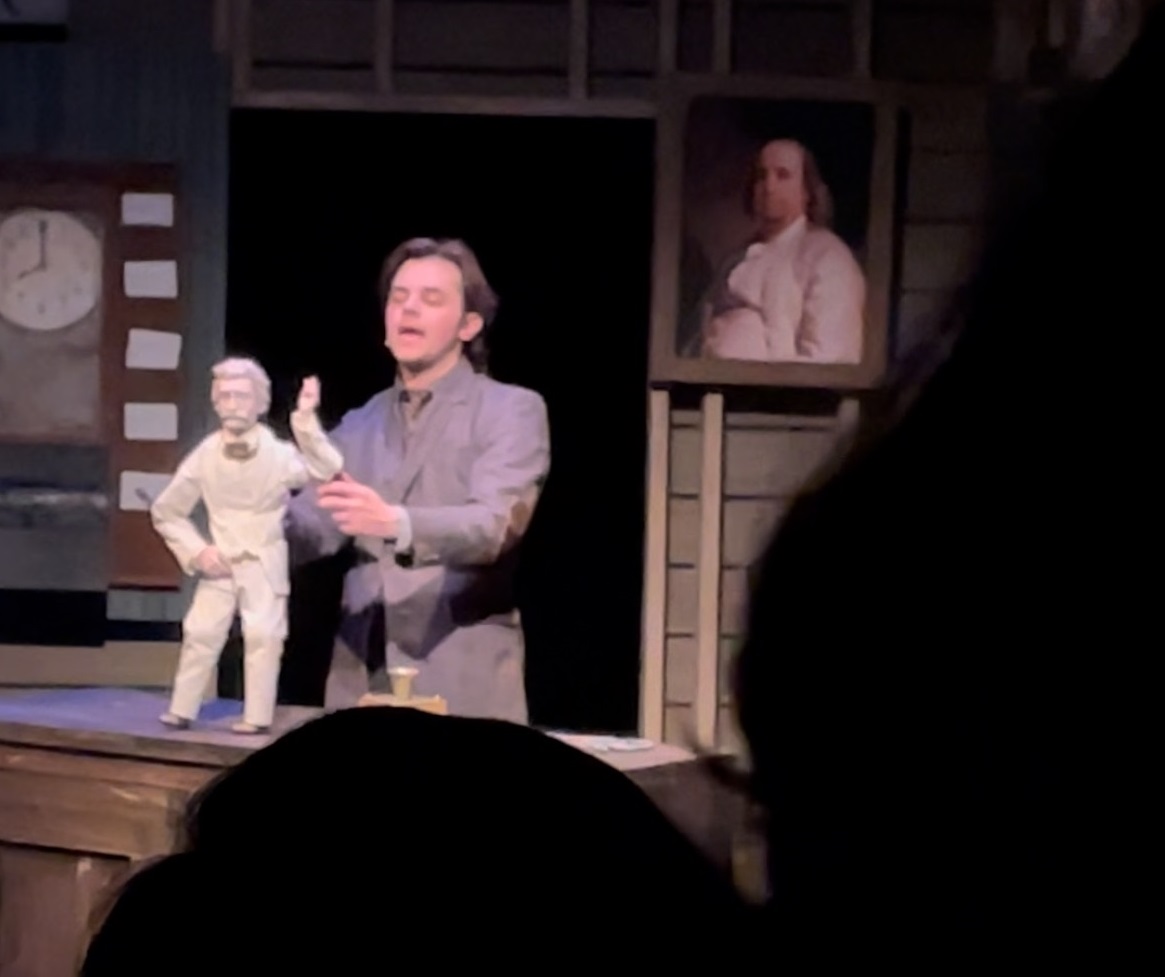 Narrated by a miniature Mark Twain, this show was filled with witticism and was very entertaining and yet we both also learned so much. In fact, Johnny was so inspired that he starting reading a book on Tesla the very next day! Because this show is technical, fact oriented, and one and half hours long with no intermission, I do agree that children younger than 12 would probably not enjoy it. There is one scene, the first execution by electric chair, that I feel might be too graphic for younger kids. But if you, or your teenager, are interested in either science, history, or puppeteering, then this is a MUST SEE!
A Serbian-American inventor and futurist, Nikola Tesla would oftentimes clash with his former mentor and greatest rival, American businessman and fellow inventor, Thomas Alva Edison, on how to supply electricity to the masses. Tesla famously argued electricity should be given to the masses at no cost, no matter their class or creed, while Edison wanted to capitalize on the popularity of the world's growing need to power their homes and lives into the future.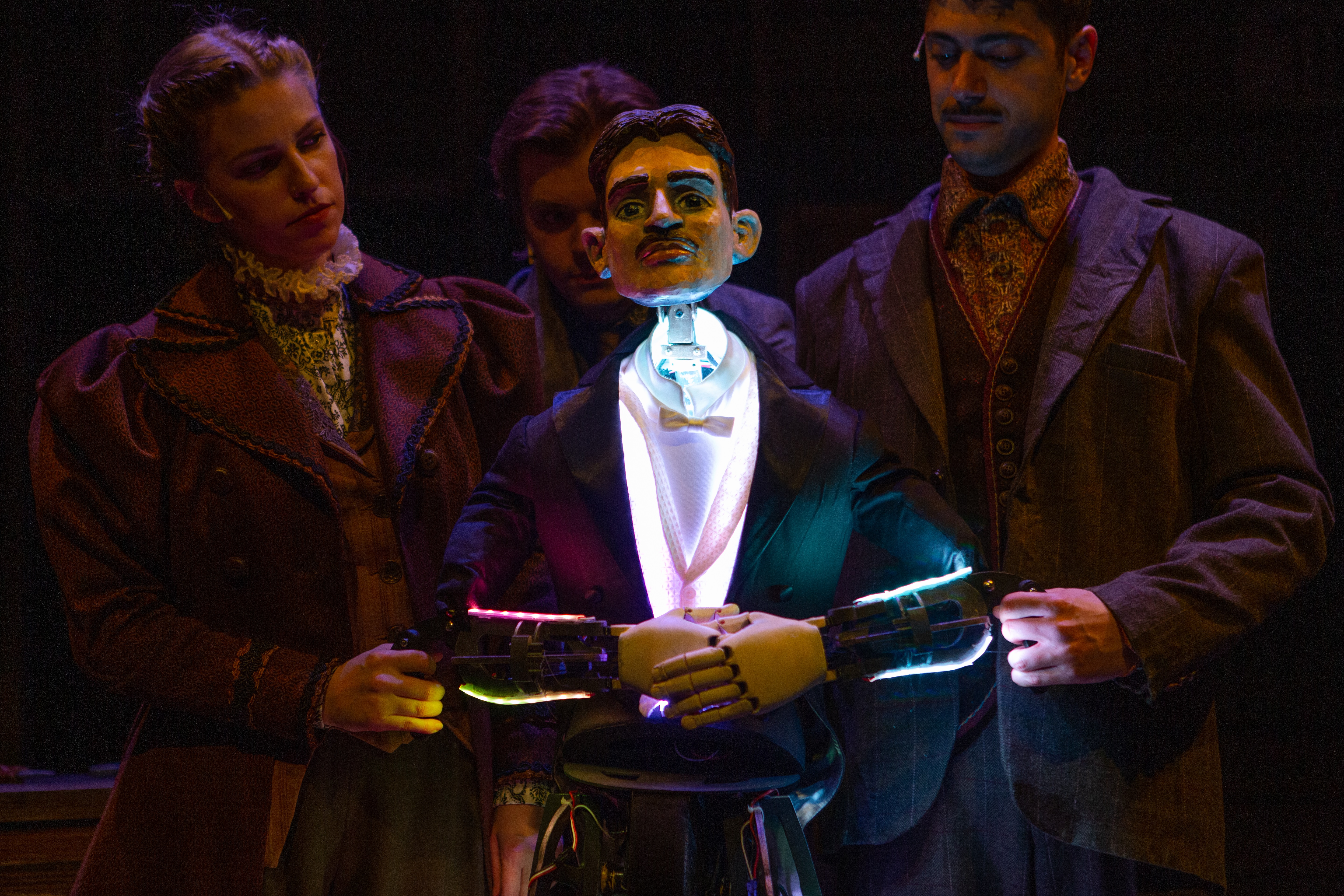 The cast features the talents of Jason Hines, Alex Burnette, Sarah Beth Hester, and Jake Krakovsky. Known as Overt Puppetry, the performers will be visible during the performance as they interact as actors, puppeteers, and lab assistants to the famous inventors. Fascinated with this story of Tesla and Edison for decades, Hines began work in earnest on the production 2 years ago. The result is a massive production that includes an array of puppets, set pieces, and detailed costumes all painstakingly designed and built to capture the life and times of these visionaries. The production also gives context to the relationship between Tesla and Edison and the scope of their legacies.
Sponsored by Cheryl Henson and The Jim Henson Foundation and Georgia Council for the Arts, this truly innovative production of Tesla vs Edison includes working reproductions of some of Tesla and Edison's most groundbreaking inventions. These inventions include Edison's phonograph, light bulb, and kinetograph; Tesla's polyphaser induction motor, resonant transformer (also referred to as the Tesla coil), and a prototype radio. All puppets, set, props, and costumes were designed and built at the Center for Puppetry Arts.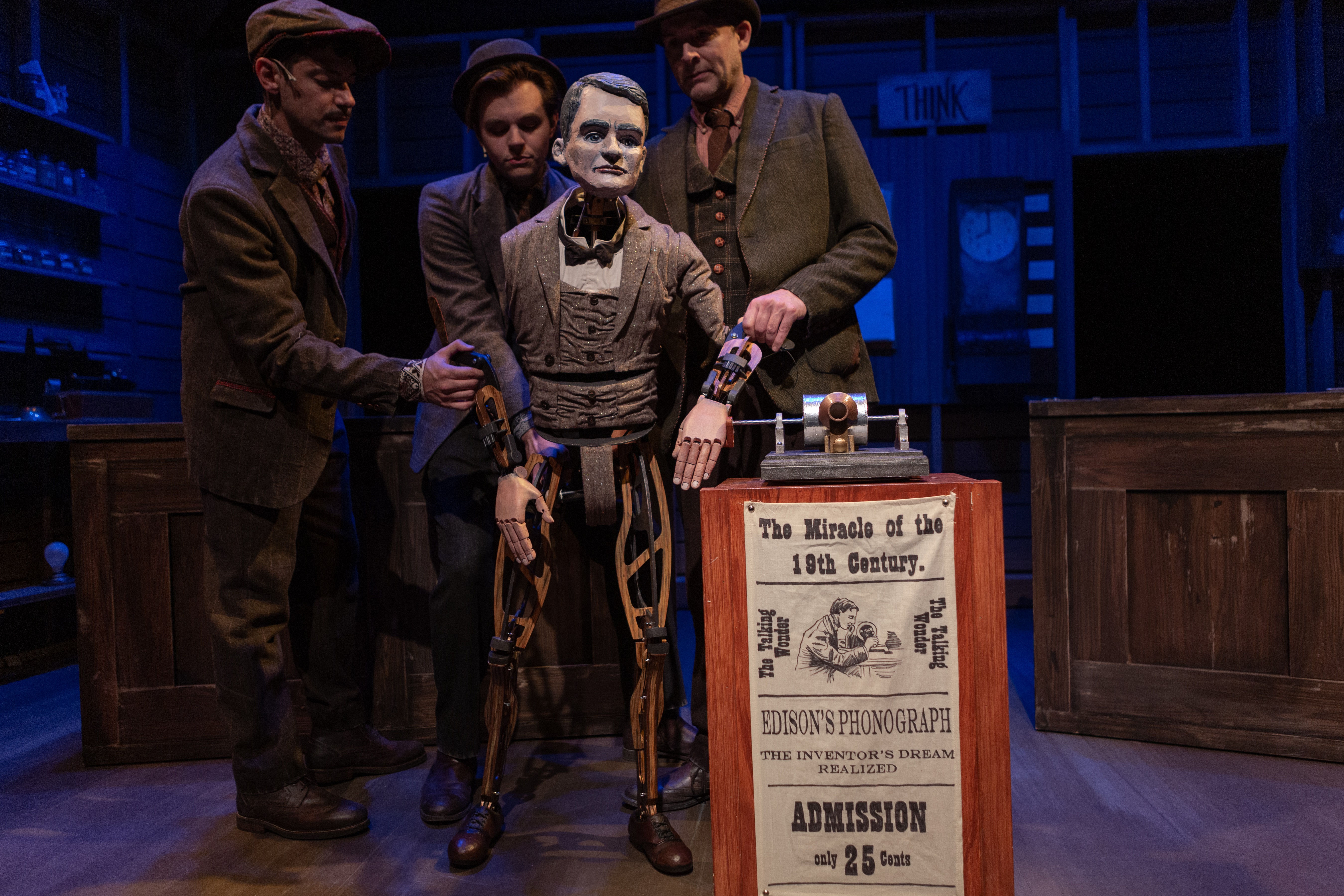 PERFORMANCES:
Wednesday, March 1st, 2023 8 p.m.
Thursday, March 2nd, 2023 8 p.m.
Friday, March 3rd,, 2023 8 p.m.
Saturday, March 4th,, 2023 8 p.m.
Sunday, March 5th, 2023 5 p.m.
Wednesday, March 8th, 2023 8 p.m.
Thursday, March 9th, 2023 8 p.m.
Friday, March 10th,, 2023 8 p.m.
Saturday, March 11th, 2023 8 p.m.
Sunday, March 12, 2023 5 p.m.
TICKETS:
All tickets are $26 and include limited free onsite parking. Suitable for ages 18+, children 12 and up allowed entrance with an adult guardian.
Purchase tickets at: https://puppet.org/programs/tesla-vs-edison/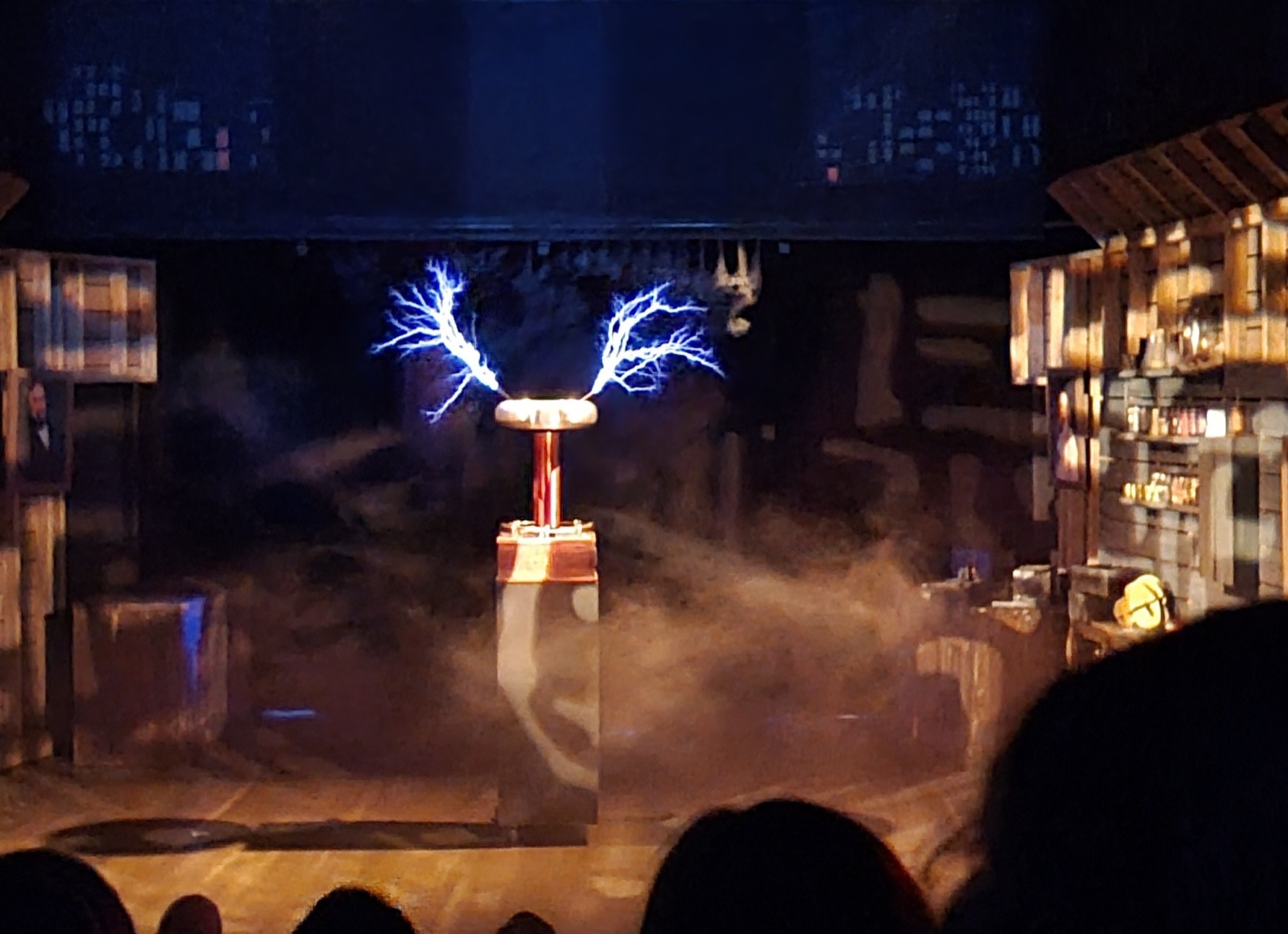 Want to Save Time looking for things to do with your kids? Our Family Event Calendar is packed full of events, festivals, fairs, story times, and awesome local family fun. We proudly serve families in Duluth, Norcross, Suwanee, Johns Creek, Peachtree Corners and the surrounding area! Sign-up for FREE!