Ah, summer! Although there's so much to do when school is out, many area parents hear "I'm bored" way too often. The time is now to start planning summer activities that will not only squelch that popular phrase but also provide enrichment for your children. Perhaps this is this summer your kids will enjoy time away at sleepover camp.
Summer camp--the pitch a tent, explore the outdoors, sing around the campfire kind of camp--is not only a fun way to spend the summer, but it also provides a foundation of independence and leadership that can extend well into adulthood.
"Camp creates future leaders," observes Peg L. Smith, former CEO of the American Camp Association (ACA). "One of the greatest gifts you can give a child is a sense of success and achievement. Camp teaches kids how to be active participants, ask questions, ask for help, and try new things. They leave understanding that it's okay to feel a little uncomfortable sometimes, because that's generally what happens when you're getting ready to learn something. The camp experience translates back in real-world experience — in an 'I can' attitude."
"Camp is one of the few institutions where young people can experience and satisfy their need for physical activity, creative expression and true participation in a community environment, " says developmental psychologist Peter Scales, Ph.D. Camp teaches children resiliency, how to interact interact with fellow peers and adjust socially, learn how to take responsibility, and acquire new skills. The camp experience also increases a child's self-esteem and teaches teamwork.
"There's a little magic in living and working together," says Heidi Truitt, Girl Scouts outdoor experience manager. She sees girls bloom every summer. For many, it's their first chance to ride a horse, take aim at a target in archery, use tools to help build a new cabin or participate in an outdoor science, technology, engineering, arts and math (STEAM) program. In today's fast-paced world, she notes that "Camp is one of the few opportunities girls have to just go out and play."
At a time when children are increasingly reliant on tech devices for their entertainment, that chance to get out and play is more important than ever. The opportunity to try new things in a supportive environment helps kids build confidence in their abilities to meet challenges. And having a little time away from home helps children mature socially, emotionally, intellectually and physically.
According to the Girl Scout Research Institute (GSRI), girls in particular benefit strongly from time spent outdoors. According to the GSRI More Than S'mores study, girls who have experienced camp eclipse their peers who spend less time outdoors in environmental stewardship, more readily seek challenges, and are better problem solvers—all important traits in twenty-first century leadership.
Dr. Scales agrees on the benefits of camp for both boys and girls. "The biggest plus of camp is that camps help young people discover and explore their talents, interests and values. Most schools don't satisfy all these needs. Kids who have had these kinds of (camp) experiences end up being healthier and have less problems which concern us all."
Even though research shows how much learning is really going on while kids are exploring the outdoors, they will probably be most interested in the "fun" aspects of the camp experience. Today's camps are highly evolved, matching the interests of 21st century kids, starting as young as age 5. From archery to orienteering, and even Harry Potter themed sessions, camps offer a supportive environment to take healthy risks.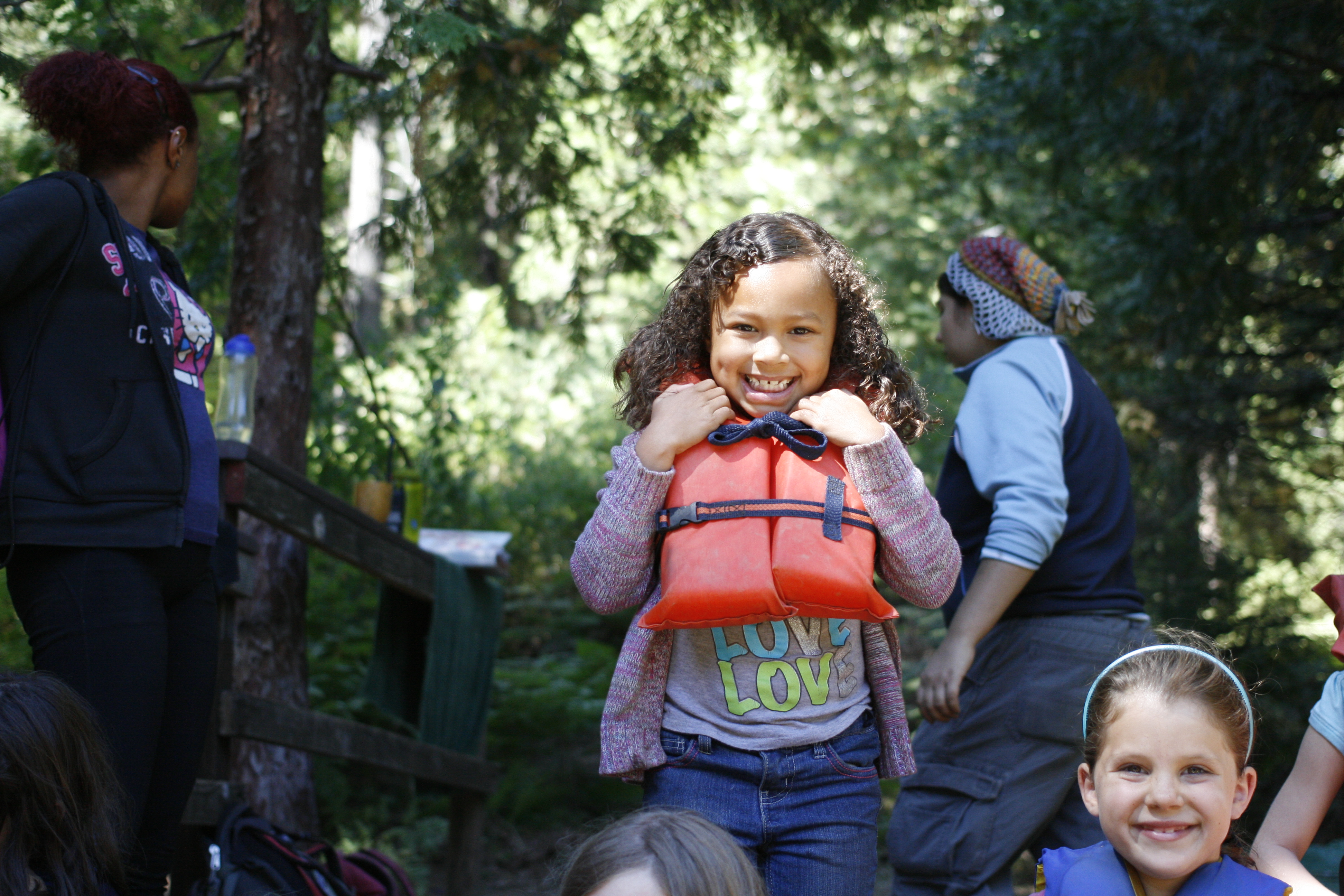 Planning your child's outdoor education this summer begins online. There are many great sleepover camps in Georgia. Below you can find some of our favorites:
Athens Y Camp for Boys & Camp Chattooga for Girls. Tallulah Falls, Ga. Christian camp for boys and girls offering sports, zip line, lake activities and more.
Camp Blue Ridge. Clayton, Ga. Co-ed camp for ages 5-16, offering 50+ athletic, aquatic, outdoor adventure and art activities.
Camp Evergreen. Clarkesville, Ga. A traditional camp in a Christian setting; Rising 2nd-9th grade campers build self-confidence and strong relationships with others and with God.
Camp Highland. Ellijay, GA. A Christian camp with six full days of high adventure and outdoor experiences for rising 4th through 12th grade girls and boys. High ropes course, zip lining, water sports, rock climbing, and Bible study.
Camp Hollymont for Girls. Rabun Gap, Ga. A traditional camp offering a variety of skill activities and high adventures for girls ages 6-15; sports, outdoor activities, artistic offerings and leadership opportunities, in a Christian setting.
Camp Juliette Low. Lookout Mountain, Ga. Traditional camping for girls ages 8-15, including outdoor adventure, fun and friends since 1922.
Camp Southern Ground. Fayetteville, Ga. Campers ages 7-17 will experience confidence ropes course and zip lines, music, arts, sports and more. Camp Southern Ground was founded by Grammy Award-winning artist Zac Brown with a single purpose of putting more good into the world. we have our own organic farm and have amazing programs that let the kids really connect with the food they eat and where it comes from.
Camp Toccoa. Toccoa, Ga. Traditional camp where kids ages 6-17 can unplug and experience archery, canoeing, arts and crafts, team building, drama, sports and more.
Camp Westminster. Conyers, Ga. Weekly overnight and day sessions for ages 6-16; wake boarding, horseback riding, sports, crafts, outdoor skills and more.
Camp Woodmont. Lookout Mountain, Ga. High ropes, archery, climbing, horseback riding, crafts, games and more for campers ages 6-14 in a family atmosphere.
Girl Scouts of Greater Atlanta. Cobb, Meriwether and Floyd Counties, Ga. Girls ages 5-17 will explore art, ziplining, horseback riding and more outdoor adventures.
Summer Adventure Camp at Riverside Prep. Gainesville, Ga. Two-week overnight camp for adventurous young men in grades 6-12 includes adventure, brotherhood, fun, leadership and structure.
Valley View Ranch Equestrian Camp. Cloudland, Ga. 600 acres, English and Western, vaulting, barrels and ten miles of trails for girls ages 8-17.
WinShape Camps. North Ga. Created by the founder of Chick-fil-A, boys & girls who have completed grades 1-12 can experience the summer of a lifetime! Choose from one- or two-week experiences designed to develop skillsets indoors and out, build friendships and grow in their relationship with Jesus—while having the summer of a lifetime. First-time campers get 50% discount.
What are you waiting for? Plan a summer they will never forget!
---
For great local day camps, visit our 2023 SUMMER CAMP GUIDE.