National Collection Week for the Shoeboxes is November 13-20.

With the Holiday season just around the corner, being thankful and remembering those in need seems to be on everybody's mind.
This is also the time when thousands of families in the Atlanta area are getting ready to pack gift-filled shoeboxes for children in need all around the world through Samaritan's Purses' Operation Christmas Child Program.

This has been one of our family's holiday traditions for almost 20 years! My children loved choosing items to pack in their box each year. Last year, my great-niece Katie was invited to a "Christmas Shoebox" birthday party for one of her friends. Instead of gifts for the birthday girl, they all brought items to give to a child in their shoe box. They played games to win additional prizes for their shoe boxes and after packing them full, they had fun decorating each box while eating some birthday cake! Not only did the birthday girl have a terrific party, but the next day, she had the added joy of delivering 12 beautifully decorated shoe boxes to one of the collection locations!!
Samaritan's Purse is a nondenominational evangelical Christian organization which provides spiritual and physical aid to hurting people around the world and meets the needs of victims of war, poverty, natural disasters, disease, and famine.
The Samaritan's Purse Operation Christmas Child Program was started in 1993 and has brought hope to over 100 million children living in desperate situations in 120 different countries all around the world. The young recipients of these special boxes include orphans and children whose families can't provide for their basic needs in impoverished and war-torn areas in Africa, South and Central America, Asia, and Eastern Europe.
Each year, just before Thanksgiving, families in the Atlanta area and around the country gather shoeboxes and lovingly pack them full of school supplies, hygiene items, toys, and even candy.


The shoeboxes can then be taken to a "drop-off" location in the area from which they are sent to be shipped out all over the world. Many families have created new holiday traditions, allowing their children to pick out the shoe-box gifts which will be packed for a boy or girl ages 2-14 who will receive them. For many of these children, the shoe box will be the first gift they have ever received.
Last year, families in Atlanta alone packed and sent over 45,500 shoeboxes, and this year local volunteers are hoping to send even more.

The story of Betty, a 10-year-old child in Uganda who received a shoebox gift through Operation Christmas Child, illustrates just how powerful this gift can be. Betty was visiting her cousin who invited her to the shoebox distribution. When she received a shoebox gift that day, she was so touched that tears began flowing from her eyes. When the volunteers asked her why she was crying, she said she could not believe all the items in the box belong to her. She shared a story of how she missed school for a week because she did not have a pencil to use.
For Betty and other children to receive shoeboxes, the power of a simple gift and a message of hope helps them understand that they are loved and not forgotten.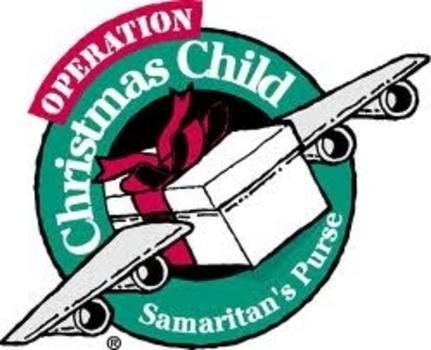 If your family would like to pack a shoebox for a needy child this year, National Collection Week for the Shoeboxes is November 13-20.
Drop Off locations in our area are:
Mount Pisgah UMC- 2850 Old Alabama Road Johns Creek, GA 30022-5051
Restoration Church, 410 Rucker Road, Alpharetta 30004
Christ the Shephard Lutheran Church- 4655 Webb Bridge Road Alpharetta, GA 30005-4447
Stone Creek Church- 13540 Highway 9 N Alpharetta, GA 30004-3613
Family Life Church- 1414 Park Commons Square Suwanee, GA 30024
Christ Place Church, 3428 Atlanta Highway, Flowery Branch 30542
Ivy Creek Baptist Church, 2500 Ivy Creek Rd, Buford 30519
Hamilton Mill Christian Church- 3809 Sardis Church Road Buford, GA 30519-4131
Creekside Church- 673 Peachtree Pkwy Cumming, GA 30041
Cumming Baptist Church- 115 Church Street Cumming, GA 30040-2403
New Hope Baptist Church- 1945 New Hope Road Lawrenceville, GA 30045-6566
Atlanta Processing Center- 3960 DeKalb Technology Parkway, Atlanta
First Baptist Church Atlanta, 4400 N Peachtree Rd, Atlanta 30338
Other drop off locations and a complete listing of drop-off times can be found here: http://www.samaritanspurse.org/operation-christmas-child/drop-off-locations/
More information on the program and instructions on how to pack a box are available at:http://www.samaritanspurse.org/what-we-do/operation-christmas-child.

By giving a small donation towards shipping costs online, you can also "follow your box" to see which country it goes to as well, more details of which can also be seen on the website.